IOM Helps Sierra Leonean Migrants in Libya to Return Home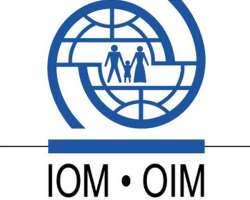 IOM Helps Sierra Leonean Migrants in Libya to Return Home
GENEVA, Switzerland, June 4, 2013/African Press Organization (APO)/ -- At the request of the Government of Sierra Leone and in coordination with the Libyan authorities and the Sierra Leonean embassy, IOM has helped 35 Sierra Leonean migrants stranded in Libya to voluntarily return home from the south of the country.
IOM worked with a local NGO partner to bring the migrants to Tripoli from the southern city of Sabha. In Tripoli it provided arranged exit visas and arranged their travel home on a commercial flight.
The group left Libya today and will be met by IOM staff in in Freetown. They will then be provided with transport home to their places of origin.
According to Othman Belbeisi, IOM's Chief of Mission in Libya: "These people asked for our help and our objective was to get them out of a bad situation and get them home as soon as possible. We achieved this with the help of the Libyan government and the Embassy of Sierra Leone."
The operation was made possible by IOM's European Union-funded START programme in Libya.