Fidelity Contrafund Cut Apple Stake By 9 Percent In April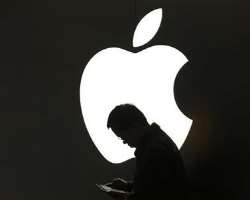 Fidelity Investments' Contrafund, the largest active shareholder in Apple Inc, cut its stake in the iPad and iPhone maker by a further 9 percent in April after expressing concern about heightened competition from rivals.
Contrafund, run by portfolio manager Will Danoff, owned 9.2 million shares of Apple at the end of April, according to the latest monthly update by Boston-based Fidelity. It owned 10.1 million Apple shares at the end of March after Danoff cut his stake by 12 percent during the first quarter.
Contrafund is still the largest active shareholder in Apple. Only a Vanguard Group index fund owns more shares.
Apple shares, which closed at $449.73 on Friday, are off 15 percent this year and are well below their all-time high of $705.07, reached last September.
In recent commentary, Danoff said investors continue to express concern about Apple's decreasing profit margins and increasing competition from device makers including Samsung Electronics Co Ltd.
Danoff, who manages more than $100 billion for Fidelity, began trimming his Apple stake late last year but said he still found the stock to be relatively cheap and he remained upbeat about the company's cash-generation prowess. In January, he wrote that Apple was generating $1 billion of free cash flow per week, according to a Fidelity Viewpoints interview.
REUTERS