Spindelegger: "Coptic community is an essential part of Egyptian society" / Vice-Chancellor meets His Holiness Pope Tawadros II of Alexandria in Vienna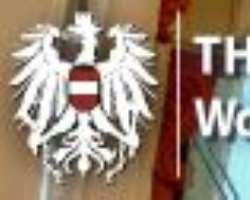 Spindelegger: Coptic community is an essential part of Egyptian society / Vice-Chancellor meets His Holiness Pope Tawadros II of Alexandria in Vienna
VIENNA, Austria, June 3, 2013/African Press Organization (APO)/ -- The developments in Egypt, the crisis in Syria and the situation of Christians in the Middle East were the main items on the agenda of today's meeting between Austrian Vice-Chancellor and Foreign Minister Michael Spindelegger and the spiritual leader of the Coptic-Orthodox Church, Pope-Patriarch Tawadros II in Vienna.
"The Coptic community is an essential part of the Egyptian society. Copts and Muslims share a long common past. The Egyptian authorities must take action against the continued, religiously motivated attacks and stop them. The extremists responsible for these violent attacks must not go unpunished", Vice-Chancellor and Foreign Minister Michael Spindelegger said after the meeting this morning and added that he found the reported increase in the intention of members of the Coptic community to emigrate highly alarming.
Other topics on the agenda were the crisis in Syria and the particularly delicate situation of religious minorities. "The armed conflict in Syria is a threat to the existence of religious minorities and above all Syrian Christians. A mass exodus of the Christian minority would entail the loss of important cultural heritage. We are therefore very much concerned about the future of the Christian community in Syria. Any new political system in Syria will have to give due regard to the protection of all minorities and their rights", Spindelegger said. He referred to the current case of two prominent Christian dignitaries, the Syrian bishops Mar Gregorius Yohanna Ibrahim and Boulus al-Yazigi who were kidnapped at the Turkish-Syrian border at the end of April, and called it symptomatic of the difficult situation in Syria as a whole and the situation of the Christian minority in particular. The concerns about their well-being have increased since any attempt to free the bishops from the hands of their kidnappers has failed so far. The Foreign Minister assured the spiritual leader of the Coptic-Orthodox Church that Austria will continue its efforts to free bishops.
Spindelegger also emphasised the pro-active support of intercultural and interreligious dialogue which is a clear priority of Austrian foreign policy. "There is no alternative to dialogue, especially in the most complex of situations. The tragic events in Syria are proof of that." The commitment of Austria in this matter is best illustrated by the Centre for Interreligious and Intercultural Dialogue opened in Vienna last November and the 5th Global Forum of the Alliance of Civilisations in Vienna.