AMISOM welcomes more peacekeepers from Sierra Leone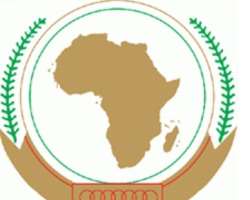 AMISOM welcomes more peacekeepers from Sierra Leone
MOGADISHU, Somalia, June 3, 2013/African Press Organization (APO)/ -- The African Union Mission in Somalia has welcomed some members of the Republic of Sierra Leone Armed Forces (RSLAF) to the Mission Headquarters in Mogadishu. AMISOM Force Commander, Lieutenant General Andrew Gutti; Sierra Leone Contingent Commander, Colonel Mamadi Keita and senior AMISOM officers welcomed the troops off the plane at Mogadishu Airport before addressing them at a welcome parade.

The Sierra Leoneans constitute AMISOM's fifth contingent, after the Burundian, Djiboutian, Kenyan and Ugandan contingents and have been deploying into South Central Somalia since early April. This deployment of troops is destined for the port city of Kismayo.

While welcoming the Sierra Leone troops to Somalia, AMISOM Force Commander, Lieutenant General Andrew Gutti said; "This deployment has now become a reality. You will be working alongside Somalis, Ugandans, Kenyans, Burundians and Djiboutians and also supported by Ethiopian forces and our partners. It's a consolidated force and your presence here shows the spirit of Africa, you experienced your own problems and are now here; we are all African and here working together to stabilize Somalia."

The Sierra Leone troops will be working alongside Kenyan troops in Sector 2 where AMISOM forces have made major gains in the fight against insurgents.

"You will work in Lower and Middle Juba with the Kenyan Defense Force, going out and working to stabilize the area, I thank you and welcome you to the mission area and remind you that you are here to serve on behalf of your country and Africa, back home they expect great work from you." Said Lieutenant General Gutti.

Over the past years the African Union troops alongside their Somali counterparts have significantly expanded the area of control of the Federal Government of Somalia as the government embarks on stabilization efforts in these regions.