Statement by the Spokesperson of High Representative Catherine Ashton on the new GO law in Egypt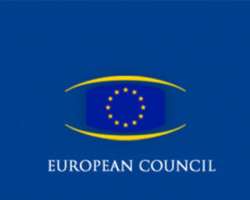 Statement by the Spokesperson of High Representative Catherine Ashton on the new GO law in Egypt
BRUSSELS, Kingdom of Belgium, June 3, 2013/African Press Organization (APO)/ -- The spokesperson of Catherine Ashton, High Representative of the Union for Foreign Affairs and
Security Policy/Vice President of the Commission, issued the following statement today:
"The EU High Representative wishes to reiterate the EU's firm commitment to supporting civil society in Egypt, which has a crucial role to play in the ongoing transition towards democracy.
The EU in a spirit of true partnership has engaged with the government and has provided technical advice to the authorities in the process of drafting a new law on associations, the ¬GO Law. The High Representative salutes this readiness to engage and the resulting improvements in the draft just submitted to the Shoura Council.
However, the High Representative fears that the draft law still contains elements that can unnecessarily constrain the work of ¬GOs in Egypt and hinder our capacity as a foreign donor to support their work. The draft law has to be in line with international standards and obligations of Egypt.
The EU remains fully committed to working closely with all stakeholders to ensure that an -GO law, fully in line with best regional and international practice is adopted in Egypt."