IOM Launches Mobile Initiative to Counter Tuberculosis in Western Ghana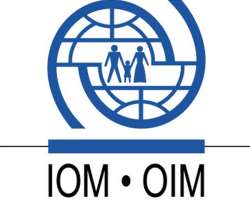 IOM Launches Mobile Initiative to Counter Tuberculosis in Western Ghana
GENEVA, Switzerland, May 31, 2013/African Press Organization (APO)/ -- IOM Ghana and officials of the Ghana Health Service are this week launching a TB REACH project which aims to increase tuberculosis (TB) detection amongst refugees and host communities, miners and mining communities, border communities and vulnerable urban communities.
The IOM team will use a mobile TB diagnostic van equipped with a GeneXpert MTB/RIF machine to reach at least 317,000 individuals in the Western Region of Ghana.
TB REACH is a global programme spearheaded by the World Health Organization (WHO) and funded by the Canadian International Development Agency.
According to WHO data, TB incidence and prevalence rates in Ghana in 2011 stood at 79 and 92 per 100,000 persons respectively, with a 78 per cent national detection rate of all forms of TB.
Over the next 15 months, IOM will partner with Ghana's national, regional and district TB control programmes in five locations (Sekondi-Takoradi Metropolitan, Tarkwa-Nsuaem Municipality, Prestea-Huni Valley Municipality, Ellembelle District and Jomoro District) in the Western Region.
"This region was selected because it is considered multi-cultural, it hosts two refugee camps, shares a border with Cote d'Ivoire and has an inflow of migrants from within Ghana and the region for employment in the mining and petroleum sectors," explains Dyane Epstein, IOM Chief of Mission in Ghana.
The TB REACH project has four main activities: enhanced coordination and monitoring among stakeholders; community mobilization and cough screening; mobile TB screening utilizing a GeneXpert machine; and capacity building of selected TB diagnostic centres.
"We hope that the new TB diagnostic van will enable us to deliver TB diagnostic services to communities and contribute to TB control measures in the region. IOM aims to achieve a three-fold increase in the number of new positive TB cases through active case detection," explains Dr. Aden Guliye, Head of the IOM Ghana Migration Health Unit.
"The National TB Control Programme supports this innovative approach to improve access to newer diagnostic tools through IOM's outreach services. We look forward to the intervention providing additional information on the use of GeneXpert and allowing us to scale up efforts to reach vulnerable groups," says Dr. Frank Bonsu, Programme Manager, National Tuberculosis Control Programme, Ghana.