Gov Jang-Led NGF Launches New Website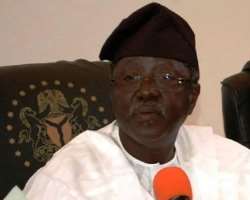 The Nigerian Governors' Forum under the leadership of Dr. Jonah Jang,Governor of Plateau State is to launch a new website that will among other things reflect the new thinking, perception, goals and orientation of the Forum under a Presidential system of government.
The launch, which is expected to coincide with the formal opening of the Governor Jang led NGF secretariat in the Nation's Federal Capital,Abuja will be made accessible and as interactive as possible in line with democratic norms.
The website is equally expected to project and propagate the visionand mission of the NGF under Dr. Jang as a non confrontational, fencemending, bridge-building and above all supportive of Mr. President and all other leaders in their quest to build a new Nigeria of ourcollective dreams and aspirations.
As has been stated unequivocally, the NGF is out to strengthen thedemocracy we have all painstakingly nurtured over time, serve thecollective interest of all Nigerians devoid of selfish tendencies,which could threaten the unity, peace, stability and progress of theNation.
The NGF under the guidance of Governor Jang will in no circumstancerun a parallel government to that of the President, but will ratherwork hard to sustain all existing democratic structures as willclearly be captured in the website.
It is hoped that, when formally launched, it will afford Nigerians the opportunity to regularly and objectively comment and make contributions on issues of common and national interest, so that we can collectively build our democracy to enviable heights.