IOM, Uganda Wrap Up Workshop to Prepare National Counter-trafficking Plan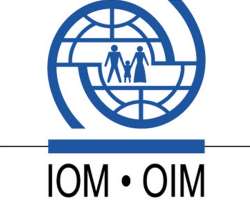 IOM, Uganda Wrap Up Workshop to Prepare National Counter-trafficking Plan
GENEVA, Switzerland, May 28, 2013/African Press Organization (APO)/ -- IOM and the Government of Uganda have completed a three-day workshop to prepare a National Action Plan (NAP) to combat trafficking in persons. The document will serve as a blueprint for future counter-trafficking efforts and build upon existing interventions.
The workshop was attended by government officials and representatives of civil society who constitute the National Task Force against Human Trafficking. The body was set up to spearhead the implementation of Uganda's Anti Human Trafficking Act (2009).
During the workshop, participants were able to analyse current counter-trafficking efforts, future strategies and plans. Most importantly, government officials, IOM and civil society representatives brainstormed on the content of the NAP, which will be published during the second half of 2013.
"Having a National Action Plan is a priority for the Government of Uganda. The problem of human trafficking in Uganda is real. Creating a National Action Plan is one of the key steps to combat the crime," said the Permanent Secretary of the Ministry of Internal Affairs, Dr. Stephen Kagoda.
Since 2011, IOM has been providing technical support to the Trafficking in Persons Unit of the Ministry of Internal Affairs on a wide range of issues as part of the Norwegian- government funded project: Coordinated Response to Human Trafficking in Uganda. Through the project, IOM Uganda is providing technical support to the government and direct assistance to children who are trafficked in the country for street begging.
Uganda is a source, transit and destination country of trafficking. In the past three years, IOM Uganda has assisted 127 victims of trafficking, mostly children.