Remarks by President of the European Council Herman Van Rompuy after his meeting with Prime Minister of Libya Ali Zeidan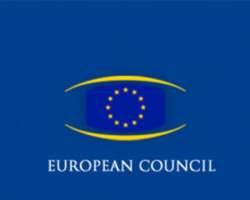 Remarks by President of the European Council Herman Van Rompuy after his meeting with Prime Minister of Libya Ali Zeidan
BRUSSELS, Kingdom of Belgium, May 27, 2013/African Press Organization (APO)/ -- Remarks by President of the European Council Herman Van Rompuy after his meeting with Prime Minister of Libya Ali Zeidan
Let me say how pleased I am to welcome to the European Council the Prime Minister of
Libya, Ali Zeidan, on his first official visit to the European Union.
We had very constructive discussions on the on-going political transition in Libya. We also examined our strong bilateral relations, which build upon the significant role that the
European Union and its Member States have played since the beginning in supporting the democratic transition in Libya.
Prime Minister Zeidan shared his views on the current political situation in Libya. He reaffirmed that the key priorities for the Libyan government are to organise elections for the Constitutional Committee and address the security situation.
I emphasised that the Libyan people and authorities have the EU's full support to pursue the implementation of the constitutional calendar which should result in a Constitution that will promote the respect of the rule of law and human rights and offer a solid basis for building a prosperous society for all Libyans. I have stressed the importance of strengthening State institutions - the Government, the Parliament and the democratic forces - to shape the future of the Country.
I also stressed that the relation of Libya with its neighbours is also an issue of great importance. Furthermore, secure borders will contribute to internal and external stability and peace in the region. In this regard, the Prime Minister and I discussed the support the
EU is providing, through the deployment of the EU Border Assistance Mission to reinforce
Libyan capacity to manage its borders.