DHL Learning and Development Program to Help Bridge the Skill Gap in Africa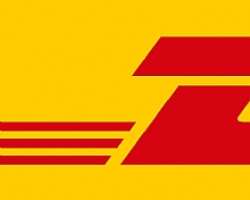 DHL Learning and Development Program to Help Bridge the Skill Gap in Africa
CAPE-TOWN, South-Africa, May 27, 2013/African Press Organization (APO)/ --
• Program is a key stimulus in the burgeoning skills gap in Africa, allowing local recruitment rather than expatriate staffing
• Innovative learning platform has boosted employee morale and is one of the key reasons for DHL's business growth in Africa
• Delivered to over 100,000 employees across 220 countries and to nearly 4,000 employees in 51 countries in Sub Saharan Africa, making it one of the largest corporate training programs ever implemented
DHL Express, a division of Deutsche Post DHL (http://www.dhl.com), has credited its innovative "Certified International Specialists" learning and development program (CIS) with being one of the principal factors in the company's African and global performance. The program, which is delivered to every employee across the company's global network, has also been a key intervention in Sub-Saharan Africa, bridging the skills divide and providing comprehensive training and education for the company's employees.
Logo: http://www.photos.apo-opa.com/plog-content/images/apo/logos/dhl_logo2.jpg
"In 2012, the DHL Express division recorded the highest earnings in its history, and this would not have been without an engaged workforce focused on international express delivery," comments Charles Brewer, Managing Director for DHL Express Sub-Saharan Africa. "CIS has played a fundamental role in the business performance of the company and we've seen how a change management program can really contribute towards the bottom line. Our company in Sub-Saharan Africa posted double digit growth last year, continuing to drive the economic growth of the continent, and I believe that CIS is a big part of this growth and our success."
The CIS program also aims to bridge the skills divide in Sub-Saharan Africa, which continues to widen as foreign direct investment increases and the demand for talent far outstrips supply.
"One of the major challenges facing any multinational company operating in Sub-Saharan Africa is the lack of adequate training, and education systems which sometimes fall short of global standards," comments Charles Brewer, Managing Director for DHL Express Sub-Saharan Africa. "While we believe we attract the best and brightest talent on the continent, we know there is a critical need to provide additional training and make our African employees feel part of the global network, while also giving them international experience. The CIS platform does just that."
The program employs innovative learning methodologies to train employees across all functions on the fundamentals of international shipping, enhancing their knowledge of essential aspects, such as import / export documentation, geography and global expertise, and transport regulations and processes, to name a few. The training sessions themselves are delivered by employees trained as facilitators. Through video interviews, it has also engaged former executives of the company in telling the story of the entrepreneurial roots of DHL and the values that helped the company to become a global leader in logistics.
To date, CIS has been delivered to over 100 000 employees in more than 220 countries and territories worldwide, and to nearly 4 000 employees in 51 countries in Sub-Saharan Africa, making it one of the largest corporate training programs ever implemented. The materials have been translated into 42 languages.
Distributed by the African Press Organization on behalf of Deutsche Post DHL.
Media Contact:
Lee Nelson
Head: Advertising and Public Relations, Sub-Saharan Africa
DHL Express
Tel +27 21 409 3613 Mobile +27 72 361 0178
On the internet: www.dp-dhl.com/press
Follow us: www.twitter.com/DeutschePostDHL
DHL – The Logistics company for the world
DHL (http://www.dhl.com) is the global market leader in the logistics industry and "The Logistics company for the world". DHL commits its expertise in international express, air and ocean freight, road and rail transportation, contract logistics and international mail services to its customers. A global network composed of more than 220 countries and territories and about 285,000 employees worldwide offers customers superior service quality and local knowledge to satisfy their supply chain requirements. DHL accepts its social responsibility by supporting environmental protection, disaster management and education.
DHL is part of Deutsche Post DHL. The Group generated revenue of more than 55 billion euros in 2012.