IOM Backs Efforts to Reduce Malaria among Migrants in Southern Africa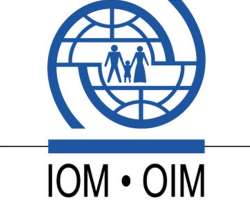 IOM Backs Efforts to Reduce Malaria among Migrants in Southern Africa
GENEVA, Switzerland, May 24, 2013/African Press Organization (APO)/ -- IOM this week organized a meeting in Geneva on "Population Mobility & Health for All: Malaria Control and Elimination in Southern Africa – Challenges and Opportunities."
The event, which coincided with the 66th World Health Assembly, was attended by senior Ministry of Health officials from malaria elimination "E-8" countries, including Angola, Botswana, Mozambique, South Africa and Zimbabwe.
The meeting was designed to strengthen collaborative efforts to reduce and eliminate malaria among migrants and mobile populations. It also aimed to support malaria elimination in E-8 countries and the move towards universal access to health services for vulnerable populations in Southern Africa.
Malaria continues to be a major global public health problem impacting 109 countries globally and is ranked as the fifth cause of death from communicable diseases worldwide. There were an estimated 655,000 malaria deaths in 2010, of which 91% were in Africa.
Internal and cross-border movements of people in Southern Africa continue to increase for various reasons. Mobile populations face complex obstacles in accessing essential health care, including malaria prevention, screening and treatment, as they enter and leave endemic or non-endemic areas on a daily basis.
"As partners and stakeholders, we need to advocate for the inclusion of migrant health in discussions of the post-2015 Development Agenda. Universal health coverage includes monitoring health outcomes of marginalized populations including migrants, as referenced in the 2008 61st World Health Assembly Resolution on the Health of Migrants," says Dr. Davide Mosca, Director of IOM's Migration Health Division.