SECRETARY-GENERAL STRONGLY CONDEMNS SUICIDE BOMBINGS IN NIGER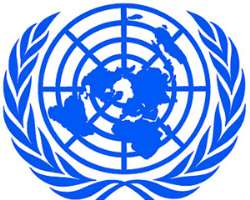 SECRETARY-GENERAL STRONGLY CONDEMNS SUICIDE BOMBINGS IN NIGER
NEW YORK, May 24, 2013/African Press Organization (APO)/ -- The following statement was issued today by the Spokesperson for UN Secretary-General Ban Ki-moon:

The Secretary-General strongly condemns the two suicide bombings which took place today in Arlit and Agadez, Niger. He conveys his sincere condolences to the families of the victims.

The Secretary-General reiterates the support of the United Nations to the efforts of the Government of Niger and other countries in the Sahel region to combat the scourge of terrorism and transnational crime, in close collaboration with the African Union, the Economic Community of West African States and the Economic Community of Central African States. He stresses the need for the international community to continue to strengthen its cooperation to address these serious threats to the stability of the subregion and beyond.