The African Union condemns the suicide attacks in Arlit and Agadez, in Niger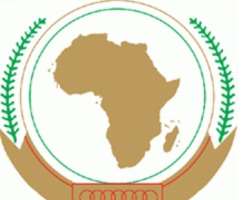 The African Union condemns the suicide attacks in Arlit and Agadez, in Niger
ADDIS ABABA, Ethiopia, May 23, 2013/African Press Organization (APO)/ -- The Chairperson of the Commission of the African Union (AU), Dr. Nkosazana Dlamini-Zuma, strongly condemns the two suicide attacks that took place this morning in Arlit and Agadez, in Niger. She expresses the AU's full support to the Niger authorities' resolute efforts in the fight against terrorism. She also reiterates the AU's deep appreciation for Niger's contribution to the deployment and operations of the African-led International Support Mission in Mali (AFISMA).

The Chairperson of the Commission stresses that the terrorist aggression against Niger highlights the need for sustained efforts by all African States to combat the scourge of terrorism and transnational organized crime. In this regard, she reiterates the AU's commitment to support the countries of the region, especially in the context of the follow-up to the conclusions of the ministerial meeting on enhancing security cooperation and operationalizing the African Peace and Security Architecture in the Sahelo-Saharan region, held in Nouakchott on 17 March 2013, and those of the regular meetings of the Heads of Security and Intelligence Services of the countries of the region, the first of which took place in Bamako on 18 April 2013.

The Chairperson of the Commission stresses that terrorism and cross-border organized crime are serious threats to peace and security in Africa as well as in the rest of the international community, and calls for increased engagement to overcome these challenges.