BELGORE: A FAILURE AS A LEADER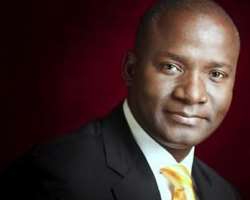 Fellow Kwarans and people of Ilorin, it is right time we ask ourselves some pertinent questions. Please when was the last time Dele Belgore contributed anything tangible to the socio-economic development of Ilorin or Kwara state as a whole? What has been his contributions and impact on job creation, empowerment schemes for women and the youth, support for the needy, visit to the grassroot, upliftment of religion, provision of scholarship and most importantly, community development services to our dear state?
The answers to the above questions are not far fetched; it's too-low-a-blow, ridiculous and unbelievable that Dele Belgore's political presence is not felt, not even in his local government area of Kwara state or his political ward which is the nearest political avenue to reach people who are closely attached to him. Surprisingly, few months before election, he will relocate to the state capital in order to brainwash us with empty promises and mechanical jingles. In whose interest is he doing this? Invariably, this shows that the plight of Kwarans is not close to his priority list.
Dele Belgore is a Senior Advocate of Nigeria (SAN) who has a chamber in Lagos but none in Kwara. If he truly he seek growth in Ilorin and Kwara, he would have established a branch of his chamber in Ilorin or any other part of Kwara, and employ young indigenous lawyers who are seeking employment. His business interests are in Lagos, while none is in Kwara state. Thus, It is not obscure that Dele Belgore is gambling with the welfare of Kwarans. Leadership entails selfless service to the people whatever the weather, not a periodic mass noisy distraction of empty promises like Dele Belgore does.
Really, some might not agree with my choice and continuous support for the Saraki family, but you will agree with me that they were not the wealthiest in Ilorin or Kwara state when they started contributing to the development of our dear state. The level of socio-economic contribution and community development by the Saraki is unquantifiable, a service to humanity that has lasted decades consistently. Where are other successful Kwarans?
Yes, we all crave for change but not change of name or party, but a change of innovation of ideas, change in the life of our people, change in governance, change in our community and change that is people oriented, inclusive and that which brings a total sense of belonging. I believe this is the popular style of leadership, which we all see in Senator Bukola Saraki and it is time we all join hands without leaving anyone out to support him. God bless Kwara State.
Wriiten By Saliu Ayinla Yahaya


Disclaimer:

"The views/contents expressed in this article are the sole responsibility of the author(s) and do not necessarily reflect those of The Nigerian Voice. The Nigerian Voice will not be responsible or liable for any inaccurate or incorrect statements contained in this article."
Articles by thewillnigeria.com