IOM Combats Sexual and Gender Based Violence in DR Congo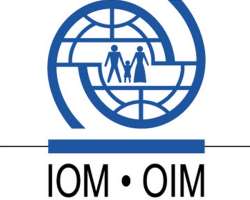 IOM Combats Sexual and Gender Based Violence in DR Congo
GENEVA, Switzerland, May 21, 2013/African Press Organization (APO)/ -- IOM is ramping up efforts to combat sexual and gender-based violence (SGBV) that affects tens of thousands of women and girls in the Democratic Republic of Congo.
The problem of SGBV, which was highlighted during a recent visit to the DRC by the UN Secretary General's Special Representative on Sexual Violence in Conflict, Zainab Hawa Bangura, is exacerbated by the fact that victims are often displaced and have little to no access to protection and healthcare.
Calling for DRC national ownership of the SGBV issue, Ms Bangura noted: "It is time for real, meaningful action...to bring perpetrators to justice and to lift the stigma from survivors."
In 2010, IOM's SGBV work began to focus on training the Congolese National Police (PNC) to raise their awareness of SGBV issues. The initial programme was funded by the U.S. State Department's Bureau of International Narcotics and Law Enforcement (INL) and efforts continue today through funding provided by the DRC government Stabilization Plan and Reconstruction for War-Affected Zones (STAREC).
Together these efforts have trained some 386 officers and offered a sensitization programme to 500 more. The projects also constructed and equipped ten offices, established a PNC hospital for SGBV victims and started community sensitization programmes.

IOM has now launched an initiative that facilitates economic relationships between the wives of police officers and women in the local community in Province Orientale - the largest province of the country. The aim is to remove barriers between the police and the community to facilitate reporting of rape cases.
The IOM DRC SGBV programme is designed to build bridges between the police and the community to combat a problem that, according to many reports, has now reached epidemic proportions.