Statement at the Conclusion of an IMF Staff Mission to Burkina Faso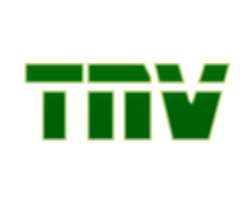 Statement at the Conclusion of an IMF Staff Mission to Burkina Faso
OUAGADOUGOU, Burkina-Faso, May 20, 2013/African Press Organization (APO)/ -- An International Monetary Fund (IMF) team visited Ouagadougou from April 25-May 8 to carry out discussions with the Burkinabè authorities on the sixth review of their economic and financial program supported by the IMF under the Extended Credit Facility (ECF). The mission met with Mr. Lucien Bembamba, Minister of Economy and Finance; Mr. François Zoundi, Minister of the Budget; Mr. Salif Kaboré, Minister of Mines; Mr. Mahama Zoungrana, Minister of Agriculture; and Mr. Charles Ki-Zerbo, National Director of the Central Bank of West African States; as well as other senior officials, private sector representatives, and development partners.
Ms. Laure Redifer, IMF mission chief for Burkina Faso, issued the following statement in Ouagadougou today:
"Despite external shocks, economic activity in 2012 was robust, with estimated GDP growth reaching 9 percent, due to a strong 2012 agricultural harvest, stronger than expected mining production and strong activity in services. The harvest brought food prices and overall inflation down, in line with expectations, and average inflation has remained in the range of 3.5-4.0 percent. External balances deteriorated in 2012, although not as much as feared, as higher import needs were offset by larger mining and cotton exports than forecast.
"Revenue collection was strong in 2012, with total revenues reaching 17.7 percent of GDP. Expenditures, including those authorized in the reconciliation law, were in line with expectations, but the composition reflected lower than expected execution of investment projects financed by external resources -- offset by higher than expected recurrent spending and domestically-financed investment spending. The resulting fiscal deficit was 3.1 percent of GDP, in line with expectations. All quantitative targets and most structural measures contained in the program for end-December 2012 were met.
"Going forward, policy reforms supported by the program will focus on rationalizing and strengthening processes for the use of expanding domestic resources, in particular to improve infrastructure and training, two preconditions for employment creation. Spending allocation will be guided by the priorities of the National Strategy for Growth and Sustainable Development, SCADD (Stratégie de Croissance Accélérée et de Développement Durable), but also addressing some immediate needs, such as enhanced national security, restoring food stocks, improving the supply of power, and bolstering capacity to stock fuel.
Real economic activity in 2013 should remain strong, forecast at 7 percent, building on the growth policies of the SCADD. Should the positive outlook for international cotton and gold prices and lower fuel prices materialize, fiscal and external balances should improve in 2013 and inflation should remain low.
"The mission had fruitful and collaborative discussions with the authorities, and reached understanding on a policy framework for the remainder of 2013 that could form the basis for completion of the sixth review under the ECF arrangement. The Executive Board of the IMF is tentatively scheduled to discuss the review in June."