Emergency Rule: Abuja Under Stress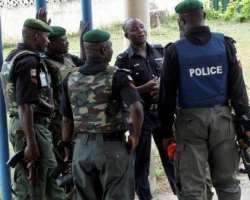 The Commissioner of Police in the Federal Capital Territory, Mr Olufemi Ogunbayode has raised alarm over huge influx of Nigerians from all parts of the country into the capital city, declaring that the FCT is under stress and in need of massive injection of security resources and personnel.
This alarm is coming amidst reports of mass migration of insurgents from the Far North to the North Central region of the country. The commissioner however said Abuja is not under any imminent threat of attacks even as he called for urgent action to strengthen the police before the system is overwhelmed.
Speaking in Abuja on Monday, the police boss narrated that the insurgency in the North, ethnic militia in some parts of North Central and the kidnappings in the South has increased the level of migration to the capital city, explaining that "the influx is putting tremendous pressure on the existing resources of the FCT police command.
"We are tracking influx into the FCT.We are increasing surveillance and we are recording successes in term of crime prevention. But we must act quickly before the system is overwhelmed", he said.
Ogunbayode who commended the Federal Capital Territory Administration for her support of the security sector said "the massive injection of resources in term of patrol vehicles, personnel and expansion of communication bandwidth will enhance the existing capacity of the police to effectively police the territory.
"I must say that Abuja is the safest city in Nigeria and so many Nigerians are flicking here. With security situation in the North and South, Abuja is receiving new residents daily. And with huge influx, you normally have crime commission. That is why we need to beef up our security resources to combat any menace", the Commissioner said.
According to him, the FCT command has to expand the scope of our operations and we cannot do that if we don't have sufficient patrol vehicles and other contingent resources. I commend the FCT Minister Senator, Bala Mohammed and I know our situation is fully appreciated by the FCTA", he said.
Ogunbayode stated that his command is "effectively containing any infiltration of Abuja by insurgents and other criminal elements" but emphasised "the need for strengthening of policing of satellite towns and perimeters of the Federal Capital" which he said cannot be effectively done without more resources and logistic support.