Comedian, 'I Go Save' Buys Range Rover For Birthday [Pictures]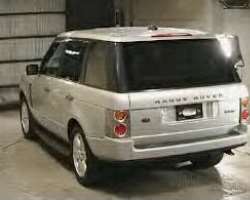 Popular comedian, 'I Go Save' has reportedly bought a Range Rover SUV as a birthday gift for himself. The humour merchant acquired the 'mobile home' a moment ago and it is to celebrate his birthday.
'I Go Save' will add another year tomorrow, Monday, May 20, 2013. We learnt that he coughed out millions of naira to purchase the vehicle. He is one the top comedians in Nigeria. 'I Go Save' is also a close ally of 'I Go Die', also a superstar comedian in Nigeria.