Oceanic Upgrades 730 Staff, Rewards Outstanding Workers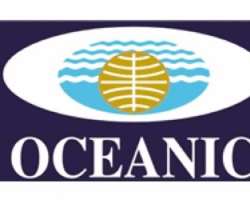 San Francisco Feb 19, (THEWILL) - Oceanic Bank International plc has upgraded 730 staff across various grades in keeping with its policy on staff motivation and reward.
A breakdown of the figure shows that while 338 staff were upgraded upon confirmation, 392 others had their appointments confirmed after meeting the bank's performance parameters. The Bank's management said it remains committed to bolstering staff performance through sundry reward schemes and training opportunities that will be extended to all categories of staff. "Our workforce rank among the best in the industry and we are happy to acknowledge and celebrate their expertise and dedication to the cause of making Oceanic a leading brand which offers top-of-the-range banking services."
Describing the Bank's workforce as the "bedrock of the Oceanic recovery plan", the bank's management said its workers' resourcefulness and resilience have been instrumental to stabilizing the bank and repositioning it for superior performance and profitability. "We have implicit faith in the professional abilities of our staff and have mapped out continuing capacity building programmes that will make them even more motivated to always delight our customers."
John Aboh, Managing director/Chief Executive Officer, Oceanic Bank International plc, said there are plans to formally recognize and reward outstanding members of staff in the Bank's upcoming Special Thanks and Recognition Scheme (STARS) event. "Our over-riding desire is to inspire excellence, professionalism, good corporate governance, transparency, and the 'can-do' spirit in our workforce. We will continue to empower our staff to excel and surpass the targets that will ensure better services and returns to all our stakeholders."
On the bank's business development drive, he noted that Oceanic was recording consistent growth in liquidity through robust marketing, deposit mobilization, and renewed focus on retail and transaction banking products.
The Oceanic Bank boss added that the Bank's superior service delivery platforms and retail products were part of unfolding deliberate and far-reaching strategies aimed at generating value for its stakeholders on all classes of transactions.
"The desire to create value for our customers and shareholders is a passion that is shared by the management and staff of Oceanic Bank. Our quest to ensure all our stakeholders experience peace is a promise that we are committed to fulfilling in all our transactions."
It would be recalled that in a bid to cater for the needs of existing and prospective customers, the Bank had since commenced the migration of existing account types to new product platforms.
The new products include Platinum Accounts, Gold Accounts, Silver Accounts and Easy Savings. As the names suggest, at each level, the customer is offered financial and non financial benefits which increase in value, such as balance linked interest and commission rates; number of free transactions in each month; loans and overdrafts; best value health, life and professional indemnity insurance and discounts at merchant partners, among others.
|
Article source