London Court Gives Olusola Akinrele 16 Years For Killing His Baby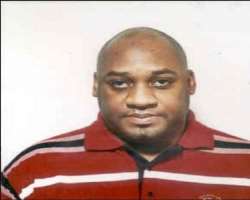 London Feb 19, (THEWILL) – Olusola Akinrere, Nigerian, 34, would go to prison for at least 16 years for killing his 7-week-old baby, Leela, Judge Philip Clegg of the Old Bailey ruled. He was handed a life sentence but must serve 16 years after which he would be deported to Nigeria.
Akinrele who had Baby Leela in order to avoid deportation from the United Kingdom subjected her to a series of wicked abuses causing her excessive brain damage including 22 broken ribs, fractured leg, fractured skull and bites on the nose and hands.
"It is plain from the evidence that you had little or no interest in Leeya. You simply saw her birth as something which might help you avoid deportation," the judge told Akinrele.
He was convicted of murder by a jury at an Ipswitch Crown Court in November 2009 after prosecutor Yvonne Coen QC, showed medical records that proved she had suffered abuse.
Akinrele met baby Leeya's mother around the summer of 2004 and paid her to have a baby for him after he was refused permission to remain in the UK. He had entered Britain on a student visa.
Judge Clegg in his ruling said: "You (Akinrele) did not attend the birth and on the day of Kelly Inman's confinement you cut the phone off so you would not be troubled by it."
"You regarded Leeya's incessant crying as an irritant. The reason for the child's incessant crying is not difficult to deduce."
Paramedics found Leeya lifeless body after her mother dialed 999, she died 12 days later in the hospital after doctors agreed to switch off the life support machine that she was attached to.
The judge ruled that Leeya must have been thrown hard on the floor or violently shaken to have gotten the kind of fractures she had.
"Your victim could not have been more vulnerable. What you did to Leeya was a terrible breach of trust," he added.
Kelly was jailed for five years after admitting that she allowed Leeya die by failing to take her to the hospital for care despite knowing that she was badly hurt from Akinrele's frequent attacks.
|
Article source