Nigeria And Cameroon To Cooperate On Trans-Border Security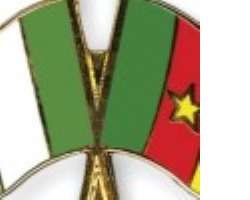 In the aftermath of the declaration of a state of emergency in the North-Eastern states which share borders with Cameroon, President Goodluck Ebele Jonathan met with the Cameroonian Vice Prime Minister, Mr. Ahmadou Ali, who brought a special message to State House, Thursday on the need to strengthen cooperation on trans-border security
The special message from President Paul Biya included an invitation to attend a summit on security and maritime safety in the Gulf of Guinea to be hosted by Cameroon.
President Jonathan accepted the invitation, and said current global security challenges make it imperative for countries to cooperate maximally in order to protect their citizens.
'As criminality and terrorism have risen globally, it is important for countries to cooperate maximally, in order to protect citizens', he stated.
President Jonathan briefed the Cameroonian Vice Prime Minister about the state of emergency declared in Borno, Yobe and Adamawa States this week, and assured the special envoy that Nigeria would work with her neighbours to ensure security in the sub-region.
He requested Mr. Ali to convey Nigeria's appreciation to President Biya for the cooperation he has extended and the warm relations between the two countries.
Earlier, the Cameroonian Vice Prime Minister, Mr. Ahmadou Ali, had told President Jonathan that his country was already identifying members that will form part of the committee on trans-border security.