House Okays N260bn 2013 FCT Budget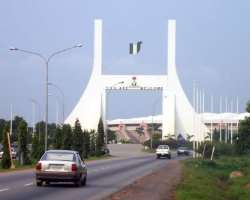 ABUJA, May 16, (THEWILL) – The House of Representatives on Thursday finally approved the Federal Capital Territory (FCT) Appropriation Bill, 2013 of N259,649,520,705 after the initial delay.
Details of the Bill as passed indicates that the sum of N99,182,071,303 is earmarked for recurrent non-debt expenditure, while the sum of 160,467,449,402 was earmarked for capital expenditure.
Curiously, nothing was voted for capital expenditure for the FCT Procurement Department, Internal Audit, Public Relations, Council of Graded Chiefs, ACSS Inspectorate, Planning and Monitoring, ACSS Chieftaincy and Community Development, Public Health Department, Health Planning Research and Statistics, Department of Pharmacy, FCT Medical and Diagnostic and FCT Agric Development Project.
Also, N48,600,837,245 and N50,581,234,058 were approved for personnel and overhead costs, respectively under the recurrent non-debt expenditure.
The Federal Capital Territory Administration (FCTA), Health Management Board (HMB), Area Council Secretariat (ACS), FCT Pension Department and Abuja Environmental Protection Board (AEPB) received big sums of money under the recurrent non-debt expenditure.
Similarly, the sum of N8,458,477,534 was approved for FCTA, with N8,164,603,545 for overhead costs and N293,873,989 for personnel costs, HMB got the sum of N7,400,481,702, which earmarked the sum of N7,222,624,441 for personnel costs and the sum of N177,857,261 for overhead costs.
ACS got the sum of N5,044,198,948, with overhead costs getting the sum of N4,919,569,688, while N124,629,260 went to personnel costs.
With the sum of N4,510,495,464 for FCT Pension Department, personnel costs got N4,348,897,379, while overhead costs got N161,598,085.
From the sum of N3,674,416,761 for AEPB, the sum of N2,872,600,184 went to overhead costs, while the sum of N801,816,577 was earmarked as personnel costs.
The Engineering Services got the lion's share of N52,939,150,000 ahead of the Department of Transportation with N30,946,210,797 and the Satellite Towns Development Agency (STDA) with N21,341,508,203 under capital expenditure.