Minister for Trade and Development Joe Costello announces further Irish support of €2.5 million for Mali humanitarian crisis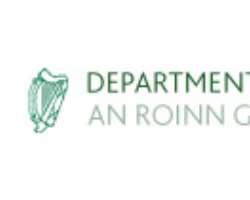 Minister for Trade and Development Joe Costello announces further Irish support of €2.5 million for Mali humanitarian crisis
DUBLIN, Ireland, May 15, 2013/African Press Organization (APO)/ -- The Minister for Trade and Development, Joe Costello TD, will today pledge an additional €2.5 million from the Government in support of the humanitarian and recovery effort in Mali.
The Minister is attending a major international Donor Conference on Mali in Brussels today, May 15. The Conference, which is jointly hosted by the EU and the French Government, will be attended by representatives of more than 80 countries and international organisations to mobilise international funding for Mali.
Speaking in advance of his address to the Conference, Minister Costello said:
"I am pleased to announce today that Ireland can immediately pledge additional assistance of €2.5 million in support of the humanitarian response and recovery effort in Mali over the next two years. Almost 750,000 people in Mali need immediate assistance if we are to avoid a further deepening of this humanitarian crisis.
"The funding I am pledging today will support refugees and other civilians affected by the conflict and help communities rebuild their lives in the years ahead. Ireland is also committed to supporting international and domestic efforts to prepare for elections and to monitor human rights, working in close partnership with other donors and civil society."
The funding announced today is in addition to €1.8m already allocated by Ireland for humanitarian assistance in Mali in 2013.
Referring to the broader response to the Mali crisis, the Minister said:
"Ireland fully supports the EU's comprehensive approach in Mali, working through political and diplomatic engagement, security assistance as well as development cooperation and humanitarian action to address the root causes and the effects of the instability in Mali. We also support the full implementation of the UN Security Council Resolutions which have been adopted, including most recently UNSCR 2100, which authorises the establishment of the new UN Peacekeeping Operation, MINUSMA.
"Ireland, as EU Presidency, is proud to have played a role in the international efforts that have brought much needed stability and security for the people of Mali, especially by facilitating discussion and action at EU level. We are proud also to contribute trainers and HQ personnel to the EU Training Mission which is working to strengthen and reform the Malian army, including by providing important training in human rights."