Do Not Run Our Roadside Mechanics Out Of Business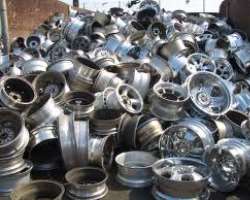 Africans have just started manufacturing cars from scratch even when prototypes have been made for years. It has finally got to the commercial production. South Africa came out and Nigeria also started. Ghana's prototypes and Kenya are expected to step up. But right now most automobiles are still imported while maintenance with used defective parts are common. Lately high tech roadside mechanics are needed in new automobiles.
African mechanics are so great and we can see their skills in swapped engines from one car to another. In US, we saw the same skill in swapped V8 Chevy engines into Jaguars. One of the silver linings of embargo in Cuba is that you can still see cars made in the fifties refurbished. In United States and Europe, those are called vintage cars. It takes specially trained mechanics and panel builders to turn those old cars into middle age men's little darlings that make their ladies compete for time spent on these cars.
Apart from creeping age, amateur weekend mechanics like us cannot even open car hoods anymore. If we mess up cars by working on it, wives and children would laughed and you end up paying more to fix it. Many car owners in Africa do not try that hobby anyway, only those abroad practice the do-it-yourself stuff. People would think you are crazy or stingy to try and work on your car in Africa. Oga at the top working on cars!
The fear is that very soon, the skills of our mechanics may be limited to old cars and older men and women that work on them. The new trainees may eventually lose out on the new automobiles to work on since most of them are not made in Africa. The skills needed to work on new cars may have to be imported as we import some constructions materials and technicians for roads, bridges and sophisticated high rise buildings.
We must Patronize Innosson, Annamco, Volks, and Peugeot Nigeria. But local cars must be made cheaper and durable to compete. Roadside mechanics and technicians have been losing business to world's big auto dealers. Auto dealers are emphasizing it in their contracts that if you take their cars out to an unauthorized mechanics, your warrantee would be voided. They want to make it impossible to even change tire or oil at a nearby mechanic. So we have to take the cars to a dealer, no matter how far it is to our villages.
However, the time designer skilled mechanics work on the fairly used cars today is being limited by the international big car makers. These new cars are so module-complex in closed system that you have to take them to the authorized dealers for service. Cross training in different car makes is dying since the big manufacturers only train dealership mechanics on how to work on their automobiles.
Indeed the whole of Africa must prepare for BP i.e. Beyond Petrol. The way automobiles are going high tech, most of the future cars are going to be run on electricity. We do not have enough electricity for our homes and industries. So it will be tougher to charge up the latest automobiles. We are not sure if that will become a special incentive for our politicians to hurry up and provide electricity for the sake of their cars. But be sure that they would not run their new cars on gasoline if manufacturers call for electricity.
Before we get to that, we must solve the problem our mechanics are having with these new and fairly used cars. Some African countries are not sitting idle waiting for the rest of the world to pass them by. Apart from South Africa that has always kept up with the rest of the world while the many of their people are still left behind like the rest of us, some states governments in Nigeria are changing the old mentality of mechanics.
Anambra and Lagos State have reformed the old dirty mechanics we used to know and many of them are taking courses to upgrade their skills in high tech auto plants. The same is true in Kaduna; and in Ondo mechanics are encouraged with new facilities, locations and training to also prepare them for the new technology that is already here. So, ultra-modern Mechanic Village was launched in Akure recently towards this goal.
The used car market is big in Africa because most people cannot afford to buy brand new cars. Even when they can buy brand new cars, fairly used or older cars are more prestigious and cheaper. They come with respect and class. If we are concern about creating jobs for our mechanics and getting them employed in the future, the time was like yesterday not in the future. Anambra, Lagos, Kaduna and Ondo must do more.
The real business is in car parts, maintenance and service of old and new cars. If they do not want our friendly neighborhood mechanics to touch the new cars we bought with our own money, we need to open more manufacturing plants in Africa, not more assembly plants. Moreover, there is no reason for importing cars parts from overseas when those made in Africa create skills and jobs out of our demands for more products.
It is not as easy to distinguish which car is made in Europe, Japan or America anymore. As a result of demand for local manufacturing plants and jobs, major car manufacturers are building plants for different makes so much that consumers are confused. So if you are protesting against Japanese cars in United States, it might surprise you that those cars are made in Alabama. Even Mercedes are built outside Germany.
Unfortunately, not all of us can afford the dealerships' prices. There are some exotic cars in many capitals and big cities of Africa that are not serviceable locally. Nigerians of dubious wealth are known to have flown their Mercedes, Ferraris, BMW and others on their private planes for services in Europe. So they have no problem if the dealers decided to run our roadside mechanics out of business.
This problem is not like any other where our exotic tastes create foreign demands for goods and services. We had Peugeot assembly plants doing well until we refused to patronize them in the 80s while importing cars we had no input in their assembly or manufacture. Talking about cutting our noses to spite our faces, we could care more.
Disclaimer:

"The views/contents expressed in this article are the sole responsibility of the author(s) and do not necessarily reflect those of The Nigerian Voice. The Nigerian Voice will not be responsible or liable for any inaccurate or incorrect statements contained in this article."
Articles by Farouk Martins Aresa