IOM Helps Stranded Kenyan Seamen Return Home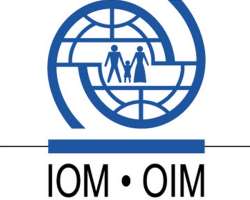 IOM Helps Stranded Kenyan Seamen Return Home
GENEVA, Switzerland, May 14, 2013/African Press Organization (APO)/ - Six Kenyan seamen abandoned by their employer in Bosaso, Puntland, Somalia in November 2012 will return home to Kenya tomorrow (15/5) with help from IOM.

The fishermen, who were part of a Kenyan crew of ten aboard a fishing vessel the "F/V Royce I" left the port of Mombasa for what was to be a ten-day fishing expedition in the Indian Ocean and initially docked at the Somali port of Kismayo.

The ship then sailed on to the Somali capital Mogadishu, where the captain for unspecified reasons abandoned the ship and the crew. A second captain then sailed the vessel north, but it subsequently developed mechanical problems and was forced to dock at the port of Bosaso on 10 December 2012.

The crew remained there, stranded without pay, until the Puntland Minister for Marine Transport Ports & Counter Piracy, in collaboration with the Bosaso seaport immigration commander, asked IOM to intervene. IOM Puntland staff then met with the crew and the men asked for help to return home.

The crew, who come from different parts of Kenya, will be met by IOM at Nairobi's Jomo Kenyatta International Airport and given bus tickets home to return to their families. IOM will also provide counselling.