CAR: Food crisis looms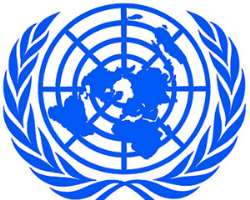 NEW YORK, May 13, 2013/African Press Organization (APO)/ -- Food assistance is emerging as an urgent humanitarian priority in the Central African Republic (CAR). Assessments carried out earlier this year show that many people cannot afford the little food that is available in markets, and that farmers have begun to eat the seeds that were meant for planting this season.
Humanitarian agencies are now warning of critical food needs in both rural and urban areas as the country enters the traditional lean season between April and August/September. Food reserves are already low with many people forced to borrow or trade for food, or resort to fishing and hunting.
Women and children are particularly vulnerable. Irene, a 35-year old mother of two, lives in Bangui.
"I do not remember the last time my children and I had a balanced meal. If you visit the markets, you will see that virtually nothing is being sold there," she says. "I often put an empty pot on the fire half an hour before the children's bedtime to make them believe they will have dinner."
Irene's husband left in late March when the Seleka rebels took control of Bangui, fearing reprisals as he was associated with the former regime. Irene hasn't seen him since.
"We have a small garden behind the house which provides us with vegetables, but we rely on the kindness of other women to provide us with cassava. When we eat, our meals consist of ngoundja (cassava leaves) cooked in salty water and cassava dumplings," she says. "I see my children losing weight, but there is nothing I can do about it." Her only income is around 100 Central African francs per day, about a quarter of a US dollar, from selling garden vegetables.
The crisis in CAR, which started in December 2012 when rebels launched an offensive against the government, has affected all of the country's 4.6 million inhabitants. More than 173,000 have been displaced inside the country. A further 49,000 people have fled into neighbouring countries.
Even before this crisis, the World Food Programme (WFP) estimated that 80,000 people would be at risk of severe food insecurity during the 2013 lean season. This number is now expected to increase. WFP also projects that 13,500 children under the age of five will become severely malnourished.
"Over two million people are in need of critical health, nutrition and food assistance," says Kaarina Immonen, the Humanitarian Coordinator for CAR. "But without access and security, our programmes cannot reach these people in need."
In April, WFP identified 42,000 people in need of food assistance in Bangui, in the northern city of Kabo and in the central town of Bambari. Food distributions started on 25 April at Bangui's community hospital and within a week nearly 3,000 people, most of them women, had received food rations. The agency is now focusing on reaching 7,500 particularly vulnerable people, including those living with HIV, malnourished children, and pregnant and lactating women.
WFP plans to assist some 400,000 severely food insecure people across the country by the end of this year. However insecurity continues to hamper access and to complicate efforts to supply humanitarian aid to Central Africans in desperate need.