ECOWAS DEFENCE CHIEFS TO DISCUSS MODALITIES FOR TRANSFORMATION OF AFISMA INTO UN MISSION IN MALI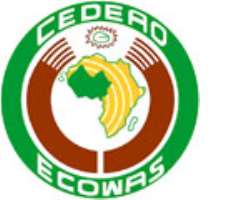 ECOWAS DEFENCE CHIEFS TO DISCUSS MODALITIES FOR TRANSFORMATION OF AFISMA INTO UN MISSION IN MALI
ABUJA, Nigeria, May 13, 2013/African Press Organization (APO)/ -- The modalities for the transformation of the African-led International Support Mission in Mali (AFISMA) into a UN Mission will be discussed at a two-day meeting of the sub-Committee of the ECOWAS Chiefs of Defence Staff (CCDS) which opens in Abidjan, Cote d'Ivoire on Saturday, 11th May 2013.

The UN Security Council authorized the transformation of AFISMA into a 12,800-strong Multidimensional Integrated Stabilization Mission (MINUSMA) by July 1, 2013.

The CCDS seven-member sub-committee will also discuss AFISMA's status of deployment.

The sub-committee is made of the Chiefs of Defence Staff of Burkina Faso, Mali, Niger, Nigeria, Togo, Senegal and Côte d'Ivoire, as the chair.