UBS Names Palmer Head Of Equity Capital Markets Americas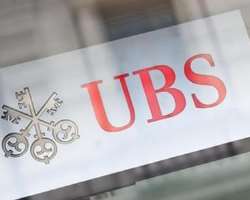 UBS (UBSN.VX) has appointed James Palmer as its new head of equity capital markets for the Americas, according to an internal memo obtained by Reuters.
Palmer, previously a managing director in the group, will report to head of corporate client solutions for the Americas, Steve Cummings, and the global head of equity capital markets, Sam Kendall.
Palmer replaces Tom Fox, who left the Swiss bank in April.
A UBS spokeswoman confirmed the contents of the memo.
Palmer joined UBS in 1996 in London and moved to the U.S. two years later.
UBS ranked fourth in global equity capital markets league tables during the first quarter of 2013, up from seventh during the same period last year, according to Thomson Reuters data.
The bank recently led the initial public offering for Norwegian Cruise Line Holdings Ltd (NCLH.O), which raised $446.5 million for the cruise operator in January.
REUTERS