Canada works to improve business environment for African agriculture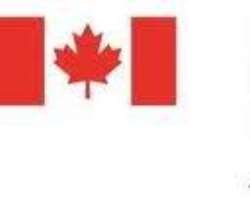 Canada works to improve business environment for African agriculture
CAPE-TOWN, South-Africa, May 10, 2013/African Press Organization (APO)/ -- The Honourable Julian Fantino, Minister of International Cooperation, attended the World Economic Forum on Africa, Grow Africa Investment Forum, and G-8 New Alliance for Food Security and Nutrition Leadership Council in Cape Town, South Africa, to promote private sector partnerships as a way to achieve innovative solutions to the challenges facing sustainable agricultural development, food security, and nutrition in Africa.
"Canada has long supported food security and sustainable agricultural development throughout the African continent and recognizes the key role the private sector plays in agriculture as well," said Minister Fantino. "One of Canada's key goals in Africa has been to create new partnerships with the private sector to drive agricultural transformation, improve nutrition, and encourage sustainable economic growth that will benefit people across Africa."
Canada welcomes a greater role for the private sector in increasing food security, complementing core public sector functions. Canada is taking an active role in the New Alliance for Food Security and Nutrition, launched in 2012 by the G-8, and is a strong supporter of the Grow Africa Investment Forum and the World Economic Forum on Africa, which aim to accelerate economic diversification, boost strategic infrastructure, and unlock Africa's potential to facilitate new partnerships between African governments and the private sector to stimulate investment.
Canada remains committed to helping African people gain access to sufficient, safe, and nutritious food. Agriculture is the engine for sustainable economic growth in many developing countries. Investments in agriculture help to provide people with a source of employment, which in turn increases food security and household income—key contributors to poverty eradication. Many of our initiatives support small-scale farmers, women in particular, to grow nutritious and diversified crops.
Canada is committed to sustainable agricultural development, especially strengthening food security and the resilience of vulnerable populations. Economic Action Plan 2013 reaffirms Canada's commitment to international development investments in agriculture, food security and nutrition. The new Department of Foreign Affairs, Trade and Development will maintain the mandate of poverty alleviation, and help achieve greater efficiency, accountability, and focus to continue to improve the lives of people in need around the world.