A RIGHT STEP IN A RIGHT DIRECTION: HOUSE OF REPRESENTATIVE TRIGGERS THE INVESTIGATION OF SEDITIOUS DISPOSITION OF MUJAHID ASARI DOKUBO AND KINGLEY KUKU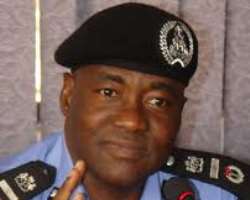 The House of Representative called for immediate investigation in to the seditious dispositions of Asari Dokubo and Kingsley Kuku. This is a welcoming move from the vibrant law makers. It is pathetic to hear that until there is a pressure from House of Representative, the Nigeria Police and the State Security Service could not know their roles and duties in this country.
Anyway! Thanks to the Law Makers for been sensitive to the security and unity of the country, we hope they can save the country from the hand of mediocre who only enjoy been Nigerian leaders but could not move the country forward.
The presidency is surrounded with thorns and militants and terrorists. I will not make mistake to call them freedom fighters, because they fought for their pocket in the creek region of this country.
The Nigeria Police and State Security Service are not neutral in their disposition and are depend on the sound of whistle of the Presidency. Even! When the dogs of the presidency are biting the country, they cannot react. Peradventure, now that they are charged by the House of Representative, the dormant will do something.
Nigeria is not for any tribe, nor for any religion but for all Nigerians