HM Government Press Release: UK commits to help Somalia improve security and prevent famine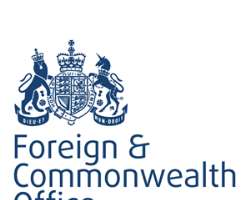 HM Government Press Release: UK commits to help Somalia improve security and prevent famine
LONDON, United-Kingdom, May 7, 2013/African Press Organization (APO)/ -- UK supports Somali plans to help address terrorism and piracy by tackling poverty and improving security.

The UK has committed to help the new Somali Government to tackle the threat of international terrorism, crime and piracy by helping it to manage its public finances, cope with future famines and create a more peaceful and secure future.

The UK, alongside other donors, committed international support for Somalia's new federal government at today's Somalia conference. The commitments made at today's conference will improve lives in Somalia and protect the UK's national interest. The international community endorsed the Somali Government's plans for developing the country's armed forces, police, justice and public financial management systems. These plans are a pivotal part of tackling poverty, improving security and tackling the root causes of humanitarian disasters, mass migration, terrorism and piracy.

Foreign Secretary William Hague said:
"The people and government of Somalia can rightly be proud of the huge progress the country has made over the past year. A new parliament and government have been appointed in the most representative political process in a generation. Al Shabaab has lost large areas of territory. The diaspora are returning and the economy is starting to revive.

"But this progress is fragile, and maintaining the momentum will require leadership in Somalia and support from the region and the international community. That is why the UK convened this conference and that it is why it was crucial that the international community agreed that Somalia is on the right path, recognised the challenges Somalia faces, and set out its support for the Somali Government's priorities and plans.

"The funding committed by the UK today is a clear demonstration of our commitment to Somalia and our determination to support the Federal Government and the Somali people in the years ahead."
International Development Secretary Justine Greening said:
"Somalia has begun a rapid recovery in the last year, but this will be put at risk if the Somali Government cannot manage its own public finances properly, avoid future famines or tackle terrorism and piracy. Britain's new package of support will help ordinary Somalis across the country to start getting the day-to-day assistance they need to get on with their lives and rebuild their country.

"Somalia's new Federal Government has a bold and ambitious plan in place. With the right support, advice and investment we can help Somalia to recover from decades of conflict.

"Tackling the root causes of poverty, crime and instability in Somalia is also firmly in Britain's national interest."
During the Conference, Somali Government Ministers shared detailed plans for developing the country's armed forces, police, justice sector and public financial management systems. The international community endorsed those plans and committed expertise and funding to deliver them. The UK Government committed to provide £35m to projects to help address Somalia's challenges of security and governance, and £145m to help Somalia cope with future famines. This comprehensive package of support is designed to help the new Somali Government's efforts to manage its public finances and resources, create a more peaceful and secure future, and cope with future famines or natural disasters.

The UK commitments will support Somalia's Federal Government's own recovery plan in the following areas:

Security

Britain will support the Somali Government's plans to develop effective and legitimate national security forces that can protect people and preserve public order. UK support will include military experts to advise the Somalis as they develop their armed forces, as well as £10 million over two years to help extend forces beyond Mogadishu, conditional on progress in tackling human rights and financial management concerns. The UK will also commit almost £1.5 million to support Somalia's Maritime Resource and Security strategy, secure Somalia's coastline, and aid the prosecution of suspected Somali pirates in the region.

Policing and justice

Britain will support Somalia's fight against international crime, terrorism and instability by repairing and rebuilding Mogadishu's crumbling prison, doubling police numbers and setting up a series of mobile courts to operate across the country. Britain's new £14.5 million pledge will help to improve public safety, tackle serious crimes and human rights abuses, including sexual and gender based violence, piracy and terrorism. It will also help lawyers and court officials to travel to areas without access to permanent courts, including refugee camps and remote districts outside of Mogadishu for the first time. This money will also enable the Somali government to pay salaries and help them to nearly double the number of police officers from 6,000 to nearly 12,000. This will include a £1.5 million rehabilitation of Mogadishu's Central Prison will bring it up to international standards, increase prison capacity by providing new accommodation for 250 prisoners and 40 juveniles and help prevent outbreaks of disease.

Public finances

Britain will support the Somali Government's plans to boost public finances and manage their own resources and revenues better. This will include providing expert advisers to assist Somalia's new Ministry of Finance to put in place rigorous accounting and financial reporting. This £2.8 million pledge will help Somalia to put systems in place to pay its civil servants, police officers and other public officials as well as putting in place the groundwork for further financial support from international financial institutions.

Preventing famine

Britain will launch a major new humanitarian programme to help 500,000 Somalis to survive the current food crisis, become better able to withstand future droughts and crop failures, and plan for the future. Delivered over four years, the programmes will give Somalis back the opportunity to grow their own crops, buy food from local markets and vaccinate livestock against disease. Somalia remains in an extreme humanitarian crisis with more than one million people still in need of humanitarian aid and many more are at severe risk. The new £145 million package will give tens of thousands of malnourished people nutrient-rich food, clean water, shelter and healthcare for tens of thousands of Somalis. Real-time monitoring using satellite imaging and third party monitoring will ensure aid is directed to where it is needed most.

Peace and stability

Britain will help the new Government to resolve local conflicts and deliver better services. Working through the Stability Fund which was launched last year, the new £5 million package will help the Government to work with local communities to understand what services they require, help the Government to resolve local disputes peacefully and encourage young people to contribute to their communities, find jobs and keep away from crime and violence.

Tackling sexual violence

Somalia remains one of the worst places in the world to be a woman. Britain, alongside Somalia and the UN Special Representative for Sexual Violence in Conflict, has announced that a team of UN experts would deploy to Somalia in the summer. The pledge follows the joint announcement by the UK and UAE to provide £2 million to support the Federal Government, including training and capacity building and help for them to deliver on the UN team's recommendations.

Background

Today's Somalia Conference brought together more than 50 partner countries and organisations from across the international community, in a meeting co-hosted by the UK Prime Minister and the President of Somalia. It built on the Somalia Conference hosted by the UK last year, when the international community set the conditions for a break-through by calling for an end to the transitional government, and making clear that the people of Somalia deserved a better future.

Since then, Somalia has been through a dramatic shift, including the ending of the political transition in September 2012, and the appointment of a new Parliament, President, Prime Minister and Cabinet. The Al Shabaab group has lost large areas of territory. And piracy attacks are down by 80%, with no vessels attacked this year.

But those gains are fragile, and 2013 will be a pivotal year for Somalia. Somalia still faces desperate poverty. Over 200,000 children under-5 are acutely malnourished and just under half of all Somalis live on less than $1 a day. Despite the gains made against Al-Shabaab, the recent tragic and despicable attacks in Mogadishu – including one just last weekend – are a reminder of how much work there is still to do in the fight against terrorism and extremism.

These challenges matter to Britain – and to the whole international community. It is in everyone's interests to prevent mass migration and the export of terrorism and extremism, including by helping young Somalis to escape grinding poverty. That means ensuring that Somali's positive momentum is maintained.

History has shown that if Somalia is allowed to slide back into instability and conflict, the consequences will be felt well outside its borders in the form of piracy, mass migration, and terrorism and extremism. By helping Somalia to reverse the underlying state failure, the security of the country will be improved, levels of piracy and terrorism will be reduced, refugees will be able to return home and the lives of millions of Somalis will be improved.

That is why on 7 May, the international community assembled in London, in answer to a call from the new President of Somalia, to agree that Somalia is on the right path, and express its determination to support the Somali Government as it addresses its top priorities, including the President's commitment to public accountability.

More details on the Somalia Conference can be found at: https://www.gov.uk/government/topical-events/somalia-conference-2013