Democratic Republic of the Congo: Appeal for funds to boost emergency aid in east of country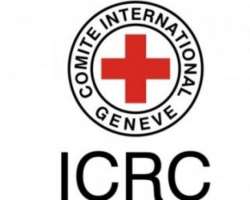 Democratic Republic of the Congo: Appeal for funds to boost emergency aid in east of country
GENEVA, Switzerland, May 7, 2013/African Press Organization (APO)/ -- With people in the eastern Democratic Republic of the Congo reeling from an upsurge in conflicts and other armed violence over the last few months, the International Committee of the Red Cross (ICRC) is stepping up its emergency humanitarian aid in the region.
"The acts of violence perpetrated against civilians are extremely worrying. They are forcing thousands of people to flee with nothing but the clothes on their backs," said Peter Maurer, the president of the ICRC. "Not only are the fighting and other violence affecting entire communities, they are also having an impact on the activities of health personnel, who are unable to provide care for all who need it. People who have suffered a serious injury – a knife or gunshot wound, for example – or sexual violence need quality care provided in a timely manner. The ICRC now needs increased support from its donors so that it can bring aid to tens of thousands of people in the east of the country."
The ICRC is asking for an additional 10 million Swiss francs (8.2 million euros), which will bring the organization's total budget for its activities in the Democratic Republic of the Congo to more than 68 million francs (over 56 million euros). The ICRC's operation in the country is one of its five largest in the world in budgetary terms.
"The additional funding will enable us to increase the emergency aid needed by tens of thousands of the most severely affected people," said Mr Maurer, who has just completed a visit to the country, where he travelled in particular to Goma in North Kivu. "Considerable logistical resources are required to travel to certain hard-to-reach areas, where some of these people are barely managing to survive. We have to help them regain their ability to meet their everyday needs."
Because people wounded in the fighting – civilians and military personnel alike – are becoming ever more numerous in the Kivus, the ICRC recently sent complete surgical teams which it intends to keep there over the long term. The ICRC teams are working closely with the staff of the referral hospitals in Goma and Bukavu.
The ICRC plans to open a new office in a part of Katanga province that has been experiencing a resurgence of armed violence. ICRC staff based there will provide emergency aid for displaced people, and build contacts with the armed forces and armed groups in the area in order to foster dialogue on respect for international humanitarian law.
To cope with the increasing number of people detained, the ICRC will step up its visits to places of detention and – together with the Red Cross Society of the Democratic Republic of the Congo, its main partner in the country – its efforts to restore contact between family members separated by fighting or other violence.
To download new footage on the humanitarian situation in the eastern Democratic Republic of the Congo: www.icrcvideonewsroom.org