Groups fear backlash vs women by UN offensive in eastern DRC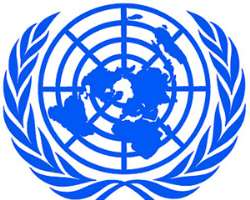 Groups fear backlash vs women by UN offensive in eastern DRC
KINSHASA, Dem. Rep. of Congo (DRC) May 6, 2013/African Press Organization (APO)/ -- Human rights activists have expressed grave concern that the deployment of a United Nations (UN) offensive against rebel groups in the eastern Democratic Republic of Congo (DRC) would lead to greater violence against women and girls in the region.

Last April 17, 2013 the UN Security Council adopted Resolution 2098, which aims to address the continued violence and human rights abuses, especially against women and girls, in the eastern DRC by deploying an 'offensive' combat force that will target armed groups such as the M23, Democratic Forces for the Liberation Rwanda (FDLR) and the Lord's Resistance Army (LRA).

In the "Kinshasa Call to Action - Women Speak, Women Act for Peace!", a statement issued at the end of the Women's Peace Dialogue in Kinshasa, DRC on April 5-6, 2013, women leaders and human rights activists said that "the intervention brigade might in fact contribute to the escalation of fighting in the areas where they will operate and the risk of women and girls being targeted as a form of retaliation."

For instance, Human Rights Watch (HRW) reported in 2009 that unsuccessful joint efforts by the government of the eastern DRC, Rwanda and UN peacekeeping troops to break the FDLR's hold on North and South Kivu resulted in 7,500 reported rape incidents against women and girls and in 732 civilian deaths, of which most victims were women and girls.