AU Special Representative says the upcoming AMISOM meeting with Somali Diaspora is important for the country's reconstruction efforts.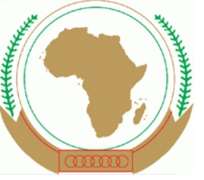 ADDIS ABABA, Ethiopia, May 6, 2013/African Press Organization (APO)/ -- The Special Representative of the Chairperson of the African Union Commission (SRCC) for Somalia, Ambassador Mahamat Saleh Annadif has expressed optimism that the upcoming AMISOM meeting with the Somali Diaspora in the United Kingdom will facilitate their contribution to the implementation of the Somalia Federal Government's Six Pillar priority agenda.
Ambassador Annadif said the two-day meeting which is scheduled to take place in London from 9th -11th May is aimed at engaging the views of the Somali Diaspora on the situation in their country and mobilizing the necessary skills from the Diaspora to provide skilled manpower for the rebuilding of the Somalia state.
The AU Special Representative said he was hopeful that the two day event will also enhance appreciation by Somalis in the Diaspora of the mandate and activities of AMISOM in support of the peace process. "Somalia has reached a very critical stage in its political and economic history. Through this meeting therefore, we in the African Union Mission in Somalia (AMISOM) will be seeking to provide a platform through which skilled professionals from the Diaspora can be mobilized to provide the much needed skilled manpower for the rebuilding of their country. Beyond that, the event will also facilitate the creation of an institutionalized and effective channel of communication between Somalis in the Diaspora and AMISOM." Said Ambassador Annadif.
He noted that although AMISOM has continued to interact and engage with various stakeholders within the country, there has been limited interaction with the Somali Diaspora. "This limited interaction and engagement with the Somali Diaspora which is a critical constituent and stakeholder may have contributed to a lack of sufficient appreciation of the mandate and activities of AMISOM in the AU's efforts of restoring peace and stability in the country." He said.The event will pool participants from Somalis in the Diaspora including their community leaders, professionals, academics, women and youth groups. Civil Society and Media Organizations based in Somalia as well as senior officials of the Federal Government of Somalia and Somalia's international partners will be in attendance.