Canada recognizes International Midwives Day by supporting new initiatives in South Sudan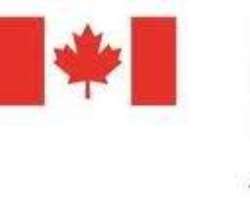 Canada recognizes International Midwives Day by supporting new initiatives in South Sudan
OTTAWA, Canada, May 6, 2013/African Press Organization (APO)/ -- Today, to mark International Midwives Day, the Honourable Julian Fantino, Minister of International Cooperation, announced two new initiatives to support the profession of midwifery as practised by certified midwives, and to promote safe maternity care in communities in South Sudan.
"Mothers and their newborns have the right to safe, quality health care," said Minister Fantino. "International Midwives Day gives us reason to pause and give thanks to midwives all over the world for their dedication to the care of pregnant women, and their commitment to treating each pregnant woman according to her unique physical and personal needs."
Canada will provide support for the deployment of 30 midwives from various countries to four health facilities across South Sudan to increase women's access to qualified midwives, mentor South Sudanese midwifery students, and help to reduce maternal and newborn deaths.
Since the beginning of the Muskoka Initiative, aimed at reducing maternal and infant mortality and improving the health of mothers and children in the world's poorest countries, Canada has helped train hundreds of new midwives globally. For example, in Afghanistan, Canada funded two projects that produced 149 trained midwives. Likewise, in Haiti, Canada supported the training of 140 midwives in maternal health services, which helped thousands of infants, children and women receive essential micronutrient supplements.
Today's announcement reaffirms Canada's commitment to improving the delivery of quality health care to vulnerable mothers, newborns and children around the world. Both initiatives will be undertaken through the Strengthening Midwifery Services project and the Deploying Midwives to South Sudan initiative, respectively.
To learn more about Canada's support to training midwives, visit CIDA's Saving the lives of mothers and children in Bolivia web page to read about a success story.