Nigeria's Nitel Gets $2.5 Billion Naira bid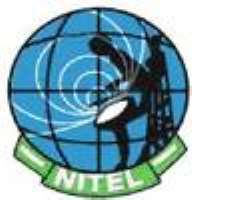 A consortium involving China Unicom bid $2.5 billion on Tuesday for the former state telecoms monopoly in Nigeria, one of the world's fastest growing markets, the privatisation body said. The National Council on Privatisation said New Generation Telecommunications Ltd. had become the preferred bidder for Nitel, which Nigeria has struggled to sell since liberalisation in 2001 made it uncompetitive against rivals.
The privatisation body said the consortium included China Unicom (Hong Kong) Limited, Minerva Group of Dubai and local company GiCell Wireless Limited. Their precise holdings in the consortium were not immediately available.
China, Africa's biggest trading partner, has invested billions of dollars in the continent in recent years, going far beyond its initial emphasis on mineral extraction.
Nigeria invited expressions of interest in July for a minimum of a 75 percent stake in the Nitel conglomerate or a stake in one or several of its components, including mobile arm MTEL, the South Atlantic Terminal underwater cable (SAT-3) and its domestic fixed line network.
After the bid is approved by the privatisation council, the group will have 10 days to pay 30 percent of the purchase price and a further 50 days to pay the rest. The reserve bidder was Omen International Ltd (BVI) with a bid of $956 million.
"We will pay within the stipulated time. We did not make a hypothetical offer," said Abubakar Usman from New Generation.
South Africa's MTN was among the bidders, but only for a stake in the SAT-3 underwater cable.
Nigeria has overtaken South Africa to become the biggest telecoms market in Africa.
But the government has struggled to sell the firm mainly because of the shambolic state of its fixed line infrastructure.
Its fixed lines have fallen to less than 100,000 from five times that number in 2001 and MTEL subscribers have dropped to a few thousand from over 1 million.
Nigeria ended Nitel's monopoly in 2001 and tried to sell it the same year. But preferred bidders failed to pay the $1.3 billion price tag by the deadline, leaving it in state hands.
Local conglomerate Transcorp TCNP.LG later bought a majority state in the firm but the government took back control last June, citing a lack of investment and unpaid debts.
Nigeria came close to selling Nitel in late 2005 to Egypt's Orascom Telecom but the government rejected the $257 million offer as too low.
REUTERS.

|
Article source