Open Letter: Your physical assault of Ikenna Samuelson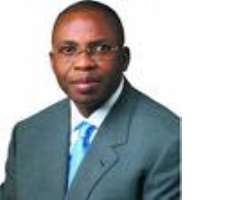 Dear Governor Ikedi Ohakim, I write this letter to you in reaction to the wailings and lamentations of one Mr. Ikenna Samuelson who got in touch with me in respect of the physical assault you unleashed on him on
Thursday, January 21, 2010. I know it is so convenient for politicians like you to quickly point to "political enemies" when you are publicly engaged on thorny issues. But you cannot bath with petrol and stay close to fire when your enemies are around. In other words, you also have a duty to act decently and in tandem with the laws of the land so as not to arm your political opponents. As for myself, my duty here is purely in pursuit of my well-acknowledged passion for human rights activism and equality; I am not a politician, nor am I a card carrying member of any political party.

The events which has prompted this letter to you are lucidly captured by the said Ikenna Samuelson in his heart-rending e-mail to me. The summary is that he wrote several petitions against you to the House of Assembly of Imo State, calling for a probe of your administration or maladministration. He also made the issues he raised against you public by pasting them on the internet. Instead of responding to the allegations, you sent a team of policemen in your convoy to arrest Ikenna Samuleson. This they did and they brought him to your office on the 1st of January, 2010. What followed can better be appreciated by reading directly from the victim's e-mail he circulated thereafter:
"I came down and I was marched straight to Ohakim's office. When I entered the Governor's office, I saw Ikedi Ohakim. He quickly shouted "lock the door, lock the door". The door was locked leaving me only with Ohakim and his CSO in the office. The CSO pulled his gun at me. Ikedi Ohakim on his own shouted at me to pull off my clothes completely. At that point I knew that I was in danger, so I played along. As I was removing my clothes, Ohakim stood up from the office chair and came to me and forcefully removed my clothes. Another young man of about 33yrs wearing an ash coloured suit came into the Governor's office to assist Ikedi Ohakim completely remove my clothes. I became completely naked before Ikedi Ohakim in the office of the Governor. The young man then left the Governor office. The CSO was still pointing a gun at me. Then Ikedi Ohakim gave me a blow on my mouth, he gave me a head butt. He hit me with his hands and legs severally. Then Ohakim went to his office table and brought a "koboko" (horse whip). He started to flog me all over my body. After he ordered me to lie down on the rug in the office and I obeyed. Ikedi Ohakim flogged, flogged and flogged me ruthlessly, heartlessly and without mercy. He kicked me severally without mercy. He kicked me severally with his shoes. He also marched me with his shoes. The pains was much. I cried, cried and called on Almighty God to come to my rescue. I must have received well over 120 strokes of koboko. My blood completely strained the rug in the Governor's office. I was in pains. I saw hell with my two eyes. Almighty God did not allow me to die. Ikedi Ohakim continued to flog me. His brother Emma Ohakim walked in and said "Chineke, His Excellency, His Excellency". Ikedi Ohakim said to his brother "Emma, this is Ikenna Samuelson I will kill him today". Emma simply left the office. The CSO also continued to point his gun at me. When the pains became unbearable, I decided to take a risk. I boldly grabbed Ikedi Ohakim legs. I shouted at him as follows, "What you are doing to me in this office is wrong". "You are abusing the office of the Governor" you are desecrating the office of the Governor of Imo State". "Moreover my wife is from your place Mbano, conversely you are my children's Nnaochie". This was the miracle that saved me from Ikedi Ohakim's brutality. He stopped beating and flogging me. He then shifted a chair and sat down with the koboko still in his hands. I was seriously in pains. Then Ikedi Ohakim started to shout "Samuelson you have disgraced me in this country. You have finished me. I will kill you and nothing would happen. I will prove to you that I am not an ordinary Governor. I know those sponsoring you. But you must mention their names to me with your mouth". Then flogging started again. Ohakim flogged and flogged me that I became helpless. So I begged him to leave me alone. But Ohakim said he would leave me alone on his conditions."



You then tried to cajole him to retract his allegations, but Ikenna Samuelson stood his ground. You later invited the Commissioner of Police of the State and the State Director of State Security Service (SSS) to come and take him away. The duo also begged Samuelson to "co-operate with you, but he stood his ground. By this time, he was bleeding profusely and full of lacerations. Please, find attached a copy of his photograph.


Samuelson was taken away and on your orders detained till the 25th of January, 2010, charged to court and remanded in Owerri Prisons! The charges are as ridiculous as the physical assault in you office. The eight-count charge accused Samuelson of publishing "falsehood" and thereby "bringing the Imo State Governor into public ridicule and hatred!"


Chief Ikedi Ohakim, you may think that because you enjoy immunity under the Constitution, you may get away with this kind of atrocity. But your immunity is only temporary. And there are other measures to bring you to book, even now!


Consequently, we are sending this open letter to the House of Assembly, Imo State, as notice to them of your barbaric actions, and to see if they can muster forth the courage and political will to investigate you and commence impeachment proceedings against you.


Also, a copy of this letter has been sent to the Inspector-General of Police and State Security Services to investigate you in line with the decision of the Supreme Court in Fawehinmi v. I.G. (2002)7 NWLR (pt 767) 606 and keep the report pending when you leave office as Governor, by which time you would have lost your immunity. Remember that men of yesterday are in prison today. I also intend to test the law as to how far we can take the concept of immunity vis-à-vis the commission and/or perpetration of such heinous crimes by a sitting public officer ringed with immunity. Thus expect my court papers soon!


Should all of these fail, I wish to inform you that I will patiently wait for you to climb down from your Olympian height as Governor (no matter how long it takes) to begin civil and criminal proceedings against you.


May I also remind you that, as a public officer, you can have recourse to civil actions for defamation against your person instead of descending to this ignominious level.


I rest my case.

Yours Sincerely, FESTUS KEYAMO, ESQ.Head of Chambers

C
c:
1. Inspector-General of Police
2. Director,State Security Service (SSS).
3. Imo State House of Assembly.

Thursday, February 11, 2010.