Free to Be Me' Toolkit Promotes Child Protection, Combats Child Trafficking in Ghana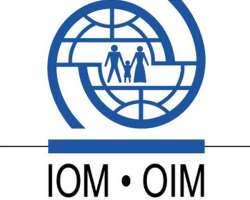 Free to Be Me' Toolkit Promotes Child Protection, Combats Child Trafficking in Ghana
GENEVA, Switzerland, May 3, 2013/African Press Organization (APO)/ -- IOM Ghana has rolled out a new information toolkit "Free to Be Me" designed to build local capacity in Ghana's Volta region to prevent child trafficking and address protection concerns.
Many trafficked children are forced to work in Lake Volta fishing communities under hazardous and exploitative conditions. The lake is located in the east of the country.
The toolkit and training sessions address counter-trafficking and related legislation; birth registration and children's legal identity; the dangers of child trafficking; reproductive health and family planning; the rights of the child, and good parenting skills.
The campaign promotes a community-driven approach to address on-going protection concerns in the region. In each community, members start by discussing child protection and sign a commitment to community self-empowerment.
"The commitment is symbolized through the creation of a 'Community Tree of Life', which is painted in a prominent location in town, as a daily reminder to community members to protect children from abuse and forced labour," says IOM Chief of Mission in Ghana Dyane Epstein.
"Parents paint the roots of the tree, Chiefs and elders the trunk, teachers the branches, and everyone including children use handprints to depict leaves and fruits, which will be borne from the work of the community and are fed back to them," she adds.
IOM has developed the "Free to Be Me" campaign concept over the past 11 years of working with children, parents, local leaders and fishermen. Since 2002, IOM and its partners have rescued, rehabilitated and reintegrated some 731 trafficked children from the Lake Volta fishing industry.
With support from UNICEF and in cooperation with national, regional and local authorities, IOM is developing and testing the new toolkit in six communities in the region's Ketu South, North and South Tongu districts. It hopes to reach all six participating communities by the end of July.