Stranded Migrant Numbers Rise in Djibouti, Stretch Resources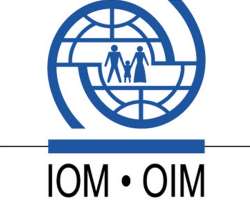 Stranded Migrant Numbers Rise in Djibouti, Stretch Resources
GENEVA, Switzerland, May 3, 2013/African Press Organization (APO)/ -- IOM's Migrant Response Centre (MRC), at Obock in Djibouti, is struggling to cope with increased numbers of stranded migrants from Ethiopia asking for transport assistance to return home.
Some 7,137 migrants have been registered by the MRC at Obock in the first quarter of 2013; a 79% rise compared to the same period in 2012.
In 2012, IOM voluntarily repatriated 59 vulnerable Ethiopian migrants. Between January and April this year, it has already helped 246 to return home.
Most Ethiopian migrants plan to travel from Djibouti to Yemen and then cross into Saudi Arabia. But changes in Saudi labour laws restricting the employment of foreign workers, as well as the fencing off of the 1,800 km Saudi-Yemeni border by the Saudi authorities, have made their plans nearly impossible.
The changes have also affected the smugglers and traffickers who provide the boats allowing the migrants to cross the Gulf of Aden. As hundreds of migrants continue to arrive in Obock, the main Gulf of Aden crossing point to Yemen, a backlog of hundreds of migrants is building up.
Growing numbers of people are now unable to find affordable accommodation in the city. Many have spent their limited resources and have become destitute.
A recent IOM Djibouti assessment also indicates an increase in forced migration and in violent treatments of migrants by smugglers and human traffickers; women being particularly at risk.
Djibouti is the main transit country for irregular migrants crossing the Gulf of Aden en route to the Gulf States and beyond. Last year, some 108,000 migrants arrived in Yemen from the Horn of Africa, of whom some 84,000 transited through Djibouti.
From Obock, they sail across the Gulf of Aden in old, often unseaworthy boats. Hundreds have lost their lives trying to reach Yemen.
IOM is appealing for US$ 6 million from donors to continue to provide assistance to vulnerable migrants in Djibouti.