Office of the Special Envoy for the Great Lakes - visit to Rwanda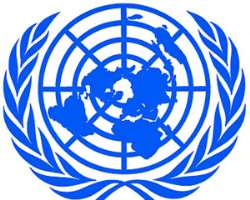 Office of the Special Envoy for the Great Lakes - visit to Rwanda
KIGALI, Rwanda, May 2, 2013/African Press Organization (APO)/ -- Mary Robinson, the Special Envoy of the Secretary-General for the Great Lakes Region of Africa, visited Rwanda today in continuation of a regional tour to encourage the implementation of an 11-nation peace agreement she has called a "framework of hope" for ending the conflicts and suffering in the eastern Democratic Republic of the Congo.
While in Kigali, the Special Envoy spoke by telephone with President Paul Kagame who was traveling outside the country, and held high level meetings with Foreign Minister Louise Mushikiwabo and other senior officials. She also met with civil society organizations, including women's groups, members of the diplomatic corps, and the UN country team.
The Special Envoy said she was encouraged by her conversations with both President Kagame and Foreign Minister Mushikiwabo. She was pleased that they confirmed the government's commitment to work closely with her as Special Envoy, and towards the implementation by all signatories of their commitments in the Peace, Security and Cooperation Framework for the Democratic Republic of the Congo and the Region, signed in February 2013.
"If we can bring about peace, which we must, and stop the armed groups of all kinds from operating in the eastern DRC, this will help Rwanda, it will help the region," the Special Envoy said.
In further remarks to the press, the Special Envoy explained that her role would not be to "come up with the solution" to the conflicts, but rather to encourage ownership of the agreement and its implementation by the governments and people within each country who would be the beneficiaries.
The Special Envoy added that while a soon-to-be established international intervention brigade will have a role to play in pacifying the eastern DRC:
"I believe the real heart of this is to rebuild and strengthen the trust between the countries of the region by each of them implementing, rigorously and transparently, the commitments."
The Special Envoy began the visit by laying a wreath at the Kigali Genocide Memorial in memory of Rwanda's 1994 genocide. She said she hoped that by next year, which will mark the 20th anniversary of the genocide, "we could finally move forward in peace in the region".
The Special Envoy departed Kigali for Kampala where she will hold meetings on Wednesday with President Yoweri Museveni, other officials, and civil society organizations in continuation of her first visit to the region as Special Envoy.
For more on the agreement and the mandate of the Special Envoy, see "Framework of Hope", a paper released by the Office of the Special Envoy in advance of her first visit to the region.
http://www.un.org/wcm/content/site/undpa/main/activities_by_region/africa/pid/24261