LEE FOLLENDER TO TRAIN AT PPLD TRAINING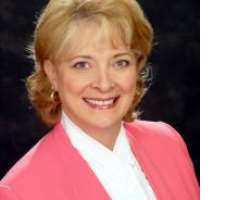 The Purpose Power and Lifestyle Design (PPLD) International would hold its first certified intensive training tagged "T3" from May 13 – 25 at its training centre in Amuwo Odofin, Lagos. The training for potential trainers is specifically designed for success driven individuals who truly desire to distinguish themselves in their businesses, careers and lives. It would have renowned leadership and management training expert and CEO of Aware Consulting Services Texas, USA, Lee Follender as guest trainer.
As a powerful and dynamic coach, trainer, and business consultant, Follender has worked with thousands of individuals and organizations over the past 18 years. She has worked as a coach and curriculum writer for, and with, internet gurus like Joe Vitale, Bob Doyle, Marci Shimoff and others; coaching their clients and delivering coaching on the specifics of their principles and has trained leaders of organizations like Time Warner Cable and Dell Computer Corporation.
Her skills and abilities in the area of one-on-one and group coaching have made an extraordinary impact with entrepreneurs and corporate business executives alike. She has spent the last 18 years, working with people to create breakthrough performance results for themselves or their staff and with teams of professionals, looking to improve or transform their work environment.
According to PPLD"s founder and visioner in Nigeria, Mr.Tunde Makun, ''it is a pleasure and rare privilege to have Lee Follender at the training programme as she would bring her wealth of over 18 years experience in leadership and management training expertise to bear''. He adds that the training is for a few discerning success driven individuals as part of the flagship POWER UP programme, powered by a world class curriculum and guaranteed to adequately provide knowledge, skills and tools to select group of participants who truly desires to live a life of significance.