Court Rules In Favor Of NYSE, Nasdaq In Netcoalition Case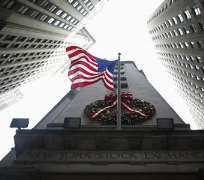 A U.S. appeals court on Tuesday dismissed complaints filed by Google (GOOG.O), Yahoo! (YHOO.O) and other Internet companies that sought to reduce the fees the New York Stock Exchange and Nasdaq Stock Market charge for market data, saying the Dodd-Frank bill stripped it of jurisdiction in the case.
The U.S. Court of Appeals for the District of Columbia Circuit ruled against the NetCoalition group of Internet companies, which included Google and Yahoo, and the Securities Industry and Financial Markets Association, a lobby for brokers.
Sifma and the NetCoalition group had challenged changes to the Securities Exchange Act that were included in Dodd-Frank, which allowed NYSE and Nasdaq to file new fee schedules that were "immediately effective" and sidestep regulatory review.
The court had ruled in an earlier case that competition should determine whether market data - prices for stock quotations and share prices - are "fair and reasonable," but the court said Dodd-Frank "ousts us of jurisdiction."
The court said that because the SEC is no longer required to approve an exchange's filing for new fees before it becomes effective, its prior ruling is inoperative.
REUTERS