Nigeria Governors Forum Is Far More Than Politics, Says Uduaghan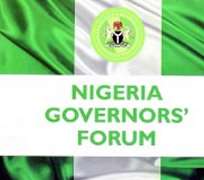 SAN FRANCISCO, April 29, (THEWILL) - Delta State Governor, Dr. Emmanuel Uduaghan has said that Governors congregating under the aegis of the Nigeria Governors' Forum (NGF) engage in more other activities beneficial to the people than politics.
Speaking against the backdrop of public criticisms that Governors use the NGF platform just to play politics, he said that the NGF has been quietly fashioning out socioeconomic policies and programmes that have been impacting positively on States and citizens.
The Governor, who stated this at the inaugural meeting of the State Peer Review Mechanism (SPRM) of the NGF in Asaba Monday, stressed that the public tends to see only the political side of the NGF.
"The Nigeria Governors' Forum is more than just politics. It may be constituted by political individuals but the duties being executed goes beyond political matters as the forum carries out other activities beyond politics like this SPRM issue.
"There is the need to ensure that these other activities of the forum are properly reported by the media," he said.
He explained that results gotten from such SPRM are not meant to score or belittle any state's developmental strides but would serve as an opportunity for states to showcase their achievements as well.
The governor stressed the need for more states in the country to key into the initiative explaining that it would serve as an avenue to share and exchange ideas on how best to improve their economy as well as the economy of the nation.
In a brief speech, the Director General, Nigeria Governors' Forum, Mr. A.B. Okauru explained the objective of the team as an instrument to assist states in accelerating the pace of their development, through periodic reviews of progress in the implementation of their development policies.
He stated that such reviews would provide opportunity for Delta state to showcase its achievements as well as share their areas of challenges with the NGF review team.
Mr. Okauru commended the state government's developmental and infrastructural strides especially in the establishment of the Micro credit scheme which has been rated as one of the best in the country as well as the state's commitment to the emerging issues around climate change.