Africa Oil & Gas, Finance & Investment Forum 2013 will be held in Dubai on 22-23 October 2013
"Africa's leading oil and gas investors to gather in Dubai for high level cross continental business summit"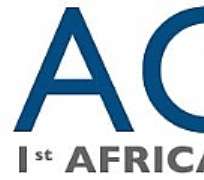 DUBAI, UAE, April 29, 2013/African Press Organization (APO)/ -- AME Trade Ltd are happy to announce the launch of the Africa Oil & Gas, Finance & Investment Forum (http://www.aogfi.com). This event is supported by the African Petroleum Producers Association (APPA) Fund for Technical Cooperation and will be held at the Park Hyatt, Dubai Creek, United Arab Emirates on 22-23 October 2013.
Logo: http://www.photos.apo-opa.com/plog-content/images/apo/logos/ametrade.jpg
AOGFI will bring together regional and international financial institutions, multilateral financial agencies, private equity, institutional investors, sovereign wealth funds, national and international oil companies, government and other industry stakeholders to explore effective finance solutions and strategies for unlocking Africa's oil and gas potential across the value chain, at the same time showcasing major oil & gas investment projects in the region.
Africa Oil & Gas Finance and Investment Forum will include delegations of the highest rank, from Africa's seventeen petroleum producing countries namely: Algeria, Angola, Benin, Cameroon, Congo, Congo DRC, Cote D'Ivoire, Egypt, Equatorial Guinea, Gabon, Ghana, Libya, Mauritania, Nigeria, South Africa, Sudan, Chad and key private sector companies operating in Africa in addition to distinguished participants from international key energy firms and financial entities.
Topics to be discussed at AIOGFI 2013 include:
• Market outlook - impact of the current global economic situation on access to funding for energy projects in Africa
• Strategies for mobilising the financial resources required for the development of the oil & gas industry in Africa
• The role of international financial institutions in financing investment in the African oil & gas Industry
• Driving Africa's oil, gas sector through local finance: the ability of local banks to finance massive oil and gas projects
• Accessing and implementing debt financing solutions to bring assets to production
• Growth of the African oil and gas industry and its future through finance and M&A activity
• Capital raising and risk management
• Accessing private capital
• Infrastructure development and financing solutions
• Strategies for achieving bankability and investment grade
• Investment outlook – maximising investment opportunities
• Collaboration and partnerships with the IOCs
• The practical master gas development plan
Distributed by the African Press Organization on behalf of AME Trade Ltd.
For further information on how to participate in AOGFI 2013, please contact James Shindi on [email protected] or Alice Tanghe on [email protected] or phone +44 (0) 207 700 4949 or visit http://www.aogfi.com