We Can't Register Your APC, INEC Tells Tinubu's ACN, Buhari's CPC, Others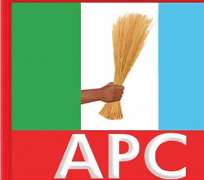 SAN FRANCISCO, April 28, (THEWILL) - The controversy surrounding the registration of the oppositions' All Progressive Congress (APC) has taken another dimension with the Independent National Electoral Commission (INEC) informing the leaders of the party that its acronym, contained in the application for registration as a political party is in conflict with that of another political party seeking registration, The African Peoples Congress (APC).
INEC's Secretary, Mr. Abdullahi Kaugama in a letter dated April 23, 2013, addressed to the leaders of the All Progressive Congress and their lawyers suggested a name change as an option for guaranteed registration as a political party.
It is however unclear as at press time whether the leaders of the coalition have responded to INEC as they had earlier vowed to keep their acronym while accusing the ruling PDP of frustrating their bid to register their new party.
Meanwhile, the battle over the acronym may have entered a crucial stage as the African Peoples Congress (APC) has initiated a counter move to have INEC reject the application of the merging opposition parties which is expected to be submitted after all the merging parties have concluded their conventions.
In a one-page letter to INEC National chairman, Professor Attahiru Jega, dated 26th April and received same day by INEC, the AFRICAN PEOPLES CONGRESS through its lawyer, Awa Kalu (SAN), reminded INEC of the pendency of the APC legal action seeking to upturn the decision of INEC not to register the African Peoples Congress in suit No FHC/ABJ/CS/224/13 between CHIEF IKEAGWUONU AND 29 ORS V. INDEPENDENT NATIONAL ELECTORAL COMMISION.
THEWILL recalls that the African Peoples Congress, a political association seeking registration as a political party was denied registration by INEC on the grounds that their application did not contain the address of its national officers, an action the African Peoples Congress has countered as untrue, stating that INEC was on a deliberate mission to stop the association as the addresses of their national officers were contained in their application.