Teachable moment from SSG Oseloka H. Obaze, SSG Anambra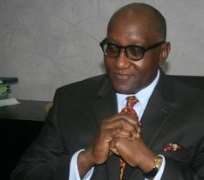 "It has become necessary to set the record straight in light of recent press reports about measures taken by the Anambra States in connection with the federal funds for the 2012 flood disaster. Anambra State, got the N500 million in federal funds. We have disbursed N400 million of those and spent and additional N132million of our own state funds. There is a formal interim report on the flood disaster and a comprehensive list of how much each affected community got.
The next tranche of relief funds will be targeted at industries, manufacturing and micro-finance institutions that gave out loans to farmers in the affected areas. Recently, the Anambra State Government began amortizing loans owed by farmers associations to micro-finance institutions with loans borrowed by the Ogwu Aniocha farmers cooperative from the Chukwuneye Micro-finance firm to the tune of N 8million. Similar farmers' loans will be amortized in due course after the BoT does it's evaluations.
We also flagged off our early warning flood advisory for on 11April 2013. We are consulting with NEMA, SEMA and the Nigerian Army on contingency plans for the 2013 flood season. We are looking at quick-yielding seedlings that could be harvested before the 2013 flood season.
State and federal provided funds and relief materials were given out to those communities affected by the floods that had been identified previously. We have received very few complaints. There may be one or two genuine cases of omission. We are aware of three communities which claimed they were omitted, namely; Ifite-Aguleri, Uli, Ifite-Enugwu. We are reviewing their claims.
Over all, we in Anambra State remain focused, and energetic in our response to such natural disasters. "