FG MUST DEPLOY MODERN SURVEILLANCE TECHNOLOGY AGAINST ILLEGAL OIL BUSINESS ~ PHCCIMA PRESIDENT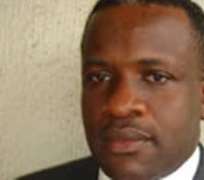 The President of the Port Harcourt Chamber of Commerce, Industries, Mines and Agriculture, Engr. Emeka Unachukwu, has urged the Federal Government to invest in sophisticated surveillance technology to stem illegal oil business.
Unachukwu who made the call while speaking to newsmen in Port Harcourt lauded President Goodluck Jonathan's efforts to check illegal oil bunkering, but said that it was imperative for the government to deploy more advanced techniques to police the pipelines of the Nigeria National Petroleum Corporation.
"The major issue we have concerning our pipelines in the country is the engineering lay out; if in the beginning these oil companies were asked to bury these pipes; I am not saying it would have stopped bunkering, but it would have helped in reducing the intensity as we see today. They should go back and bury some of these pipes deep down into the earth. It's going to take an illegal oil bunkerer a lot of work to tap crude illegally from there. I think the government should invest more sophisticated technology of surveillance, not just physical surveillance on these pipes by the navy and some land army," he said.
Unachukwu said that countries like the US have developed such technology to police the border from illegal immigrants. "Even at 1: a.m., in the morning, they can see immigrants trying to cross the border, they can stop them. I believe that we can invest in this kind of technology over our pipeline network.
Unachukwu, who attributed illegal bunkering to the corruption in the country, said that the act was driven by desperation for material acquisition. He said illegal bunkering was an act of economic sabotage by criminal elements.
The president of the chamber of commerce, therefore, called on the nation's security operatives to rise to the challenge of ending oil theft.
According to him, another way of combating the illegality is to deal with all those found guilty of sponsoring illegal bunkering, including the buyers of stolen oil.