Secretary's Remarks: On the Occasion of the Republic of Togo's National Day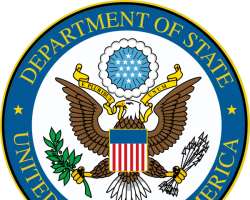 Secretary's Remarks: On the Occasion of the Republic of Togo's National Day
WASHINGTON, April 26, 2013/African Press Organization (APO)/ -- Press Statement
John Kerry
Secretary of State
Washington, DC
April 26, 2013
On behalf of the American people, I extend my best wishes to the people of Togo as they celebrate their independence on April 27.
In commemorating this important event, we also celebrate our long history of friendly and productive relations.
The United States welcomes Togo's efforts as a member of the United Nations Security Council and the Economic Community of West African States to support global and regional peace and prosperity.
We look forward to continued cooperation to promote democracy and economic growth in Togo.