ECHO Backs IOM Aid to Displaced in Mali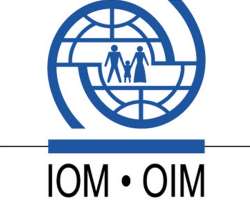 ECHO Backs IOM Aid to Displaced in Mali
GENEVA, Switzerland, April 26, 2013/African Press Organization (APO)/ -- European Commission Humanitarian Aid Department (ECHO) Director General Claus Sorensen this week met with internally displaced Malians (IDPs) identified by IOM's ECHO-funded project to track displacement in the conflict-affected West African nation.
Thousands of IDPs are still living in protracted displacement in Mali following the occupation of the northern part of the country by Islamist rebels in early 2012 and the subsequent military intervention led by Malian and French troops.
The Commission on Population Movements (CMP), a national IDP monitoring body led by IOM, estimates that the conflict has displaced over 282,000 people across Mali since March 2012.
But the conditions that will enable the safe return and reintegration of IDPs to northern areas are still not yet in place, according to humanitarian observers.
"The protracted displacement situation and the uncertainty surrounding returns means that humanitarian agencies still need to provide life-saving aid to these IDPs. This includes food, shelter, basic health services and protection," says IOM Mali Chief of Mission Judy Dacruz.
IOM Mali is conducting large-scale tracking and monitoring of IDPs. It is also providing basic health services, psychosocial support, shelter and essential non-food relief items to the most vulnerable IDPs.
ECHO has contributed EUR 1 million to IOM's emergency response programme in Mali.