Statement attributable to the Spokesperson for the Secretary-General on the attack on the French Embassy in Tripoli, Libya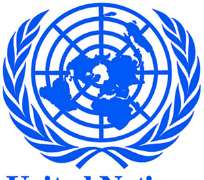 NEW YORK, April 24, 2013/African Press Organization (APO)/ -- The Secretary-General condemns, in the strongest terms, the attack on the French Embassy in Tripoli on 23 April and sends his sympathies to the victims and their families. The targeting of diplomatic missions and their staff is not acceptable and never justifiable.
The Secretary-General is confident that the Libyan authorities will take every action to ensure that the perpetrators of this attack are brought to justice and that adequate protection for diplomatic premises is provided. The Secretary-General calls on all Libyans to support their Government's efforts to establish strong and effective security institutions. The United Nations remains committed to assisting the Libyan Government and people with the process of building a democratic state and affirming the rule of law.